Five Golden Rules of Dressing Your Band for Success
"Clothes make the man." Mark Twain said that.
UG Team
Ultimate Guitar

UG Team
UG editorial team. A group of people who are passionate about guitar and music in general.
Posted Mar 12, 2016 12:39 PM
Musicians hate thinking about their art in aesthetic terms. You got into this game to play guitar, to write beautiful and inspiring songs. You're not a fucking model for Christ sake!

But, the truth is that fashion and rock 'n' roll have been inextricably linked since the genre's emergence in the late-1940s. Image in rock is hugely important - the vast majority of successful bands didn't just play great music. They looked great while doing it.

While you might not want to, you've got to think about your band's look if you're serious about making it in music. And a big part of that comes down to what you're wearing onstage.

I know that practicing sweep picking or familiarizing yourself with Phrygian modes seems much more appealing to you than clothes shopping. But sometimes, you've got to suffer for your art. Besides, this handy list of golden rules is going to make the whole process much more bearable.

1. Wear Clothes That You Feel Confident In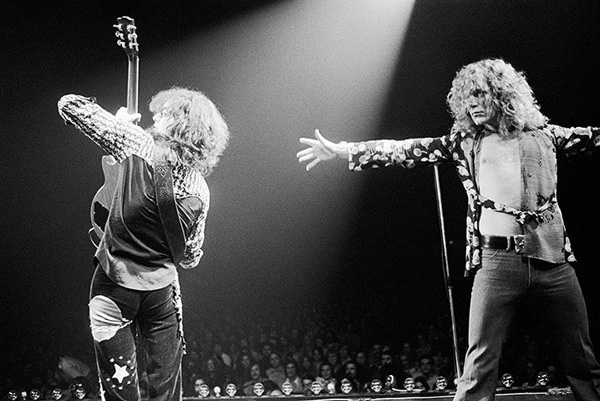 People often say that, when on stage, you need to wear clothes you feel comfortable in. While I don't disagree with this maxim, I think that "comfortable" should be exchanged with "confident" - that one word makes a big difference.

A big part of winning over the audience comes from you exuding confidence. Fans gravitate towards confident, charismatic performers much more than those that are awkward or disengaged. Wearing clothes in which you merely feel "comfortable" doesn't necessarily empower you in that way. "Comfortable" on its own implies lounging around the house, watching blu-rays and eating Cheetos - it does not scream "I am a rockstar."

Obviously, you shouldn't wear clothes in which you feel uncomfortable. Don't go on stage rocking a diamond-studded codpiece and platform boots if that look makes you feel self-conscious (if you do feel that combination empowers you, then go for it - more power to you). At the same time, your threads should reflect your inner rock god, rather than a "Better Call Saul" binging, Dorito munching layabout.

2. Wear Clothes That Fit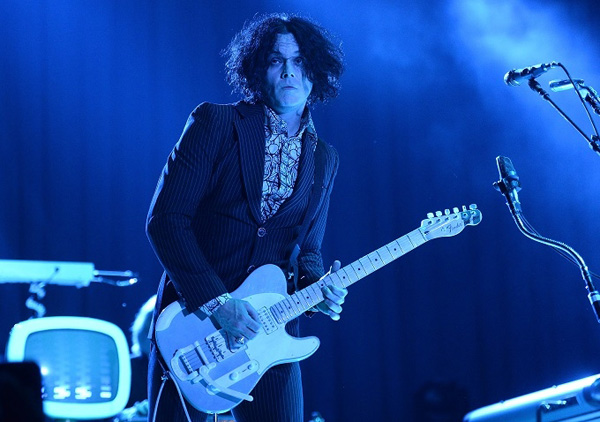 This is a sort of extension to point number one. In my experience, the biggest fashion faux pas that pretty much the entire world makes is wearing clothes that don't fit. Things like cut and sizing matter - they're the difference between you looking like the next Robert Plant and like a kid dressed in his dad's clothes.

So how do you know if you're wearing clothes that fit you well? Firstly, and most obviously, take a long hard look in the mirror and really scrutinize yourself. Then, ask the best-dressed person you know to appraise your clothing choices. Tell them to be brutally honest.

If you have established that you're wearing clothes that are too big/too small/the wrong cut, then you probably need to go shopping. When you do that, make sure you ask advice from the assistant in the store, or take your aforementioned fashion conscious friend with you. Ask them what cut of jeans you should be wearing (depending on your size, height, weight, the style of trouser you wear will vary); get them to measure you for shirts.

This might seem like a faff, but knowing how to buy clothes that fit you is an important skill. Looking put together makes you look like a pro. It'll help you win people over to your music and impress your audience. Speaking of which...

3. Dress Better Than Your Audience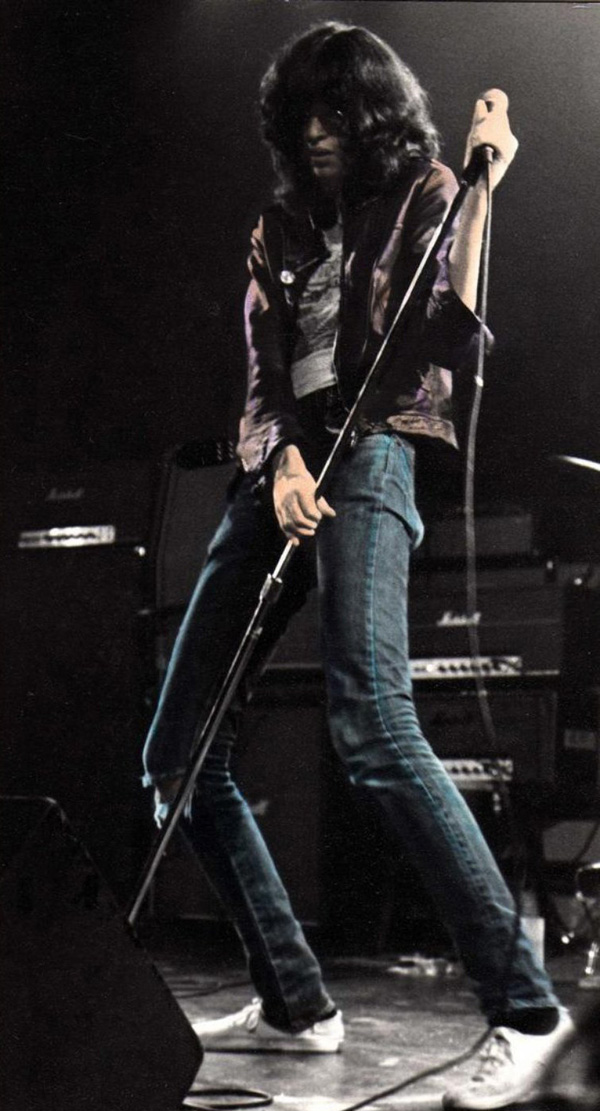 Part of impressing your audience means dressing better than they do. To clarify, I'm not suggesting that your band plays gigs in zoot suits while your fans are wearing jeans and t-shirts. What I'm saying is that you need to take your existing look and spruce it up a bit.

Offset your jeans and t-shirt look with some leather wristbands, a good pair of boots or a leather jacket. If you're wearing trainers, make sure that they look appropriately worn or brand spanking new, rather than just a bit scruffy.

These things might seem like micro details, but they make a huge difference to how you are perceived. As an example, me and the guitarist from my band went to a local gig recently to check out the talent on the local scene and do a bit of networking. We went dressed in our usual stage attire and, on three separate occasions, members of the groups on the bill that night asked us which band we were in.

By dressing just slightly better than the average concertgoer (and again, we were doing nothing major - just wearing well-fitting clothes, smart jackets and clean trainers/boots) we looked like we were in a band. Standing out from the crowd makes you look like a pro, so pay attention to details.

4. Your Band Needs to Look Like a Unit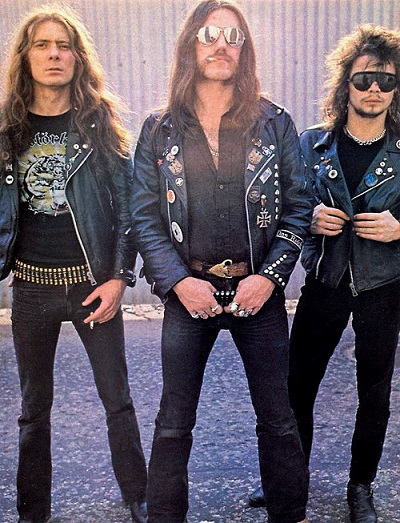 Several years ago, a group I was in used gig with a glam-metal revival band. These guys totally had the look down - eyeliner, huge hair, sparkly cowboy boots, spandex - they looked just like they'd stepped off the Sunset Strip circa 1986. Well, everyone except the drummer did.

The drummer used to play in jeans, a trucker cap and a hoodie. As a consequence, he didn't look like part of the band - he looked like somebody's older brother who was filling in.

The clothes that you wear on stage should reflect your individual personalities - but your look also needs to compliment that of your bandmates. Aesthetically speaking, the best bands look like a gang or an army - and that semblance of unity has a very powerful effect on the audience.

Before a gig, make a point of discussing what you're planning to wear and make sure that your bandmates' outfits are in sync. It might sound like a lame thing to do, but it will make your visual appearance so much more impacting.

5. Grooming Matters!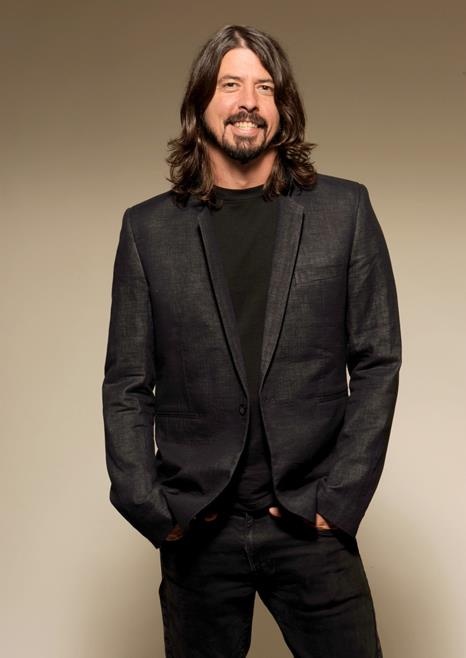 Your clothes fit, you feel confident in them, you're looking better than your audience and you feel like a unit. But, something still isn't right.

When did you last shave? When did you last get a haircut?

Rock 'n' roll isn't a genre often associated with grooming. Picture your average rocker and you probably imagine some kind of straggly, denim clad, snakebite chugging mountain-man. But, there's a big different between looking stylishly unkempt in a rock 'n' roll manner and looking like a complete slob.

By all means grow your hair out and rock an epic beard. But, do it with a bit of style. Rather than just letting your mane grow, go to a barber and get it shaped. Manly facial hair is awesome, but it needs to be well maintained.

Again, this comes down to appearing professional. Contrary to what you might think, your flat, overly long mess of grown out hair and a messy, unstyled beard doesn't make you look like James Hetfield from Metallica - it makes you look like a 14-year-old. So bite the bullet and go to the barber. It might seem counterintuitive, but you'll look so much more rock 'n' roll when properly groomed.

By Alec Plowman