Things You Must Know When Pursuing a Career in the Music Industry
Also, meet a few guys who've done it right.
UG Team
Ultimate Guitar

UG Team
UG editorial team. A group of people who are passionate about guitar and music in general.
Posted May 26, 2015 11:54 AM
Turns out that apart from dreaming to become a rockstar, there are quite a few other things you can do when it comes to business within the music industry.

Needless to say, there are guidelines and steps to help you along the way, and sticking to these several steps is pretty much a must if you want to make it.

What to Focus On
Network, Network, Network!
The entertainment industry is a small community. Meet as many people as you can and try to identify who the key players are. Making them aware you exist is an important beginning step.

Know Your Market
Understanding trends, fads and hypes are crucial to a successful career, let alone to major companies/management. Learn to identify what is "in" and take advantage of the opportunities they present.

Build Your Brand Online
Facebook, Twitter and Instagram are great, but a personal account is not the optimal choice for a professional appearance. Create and maintain a personal and professional account. Having accounts with sites such as LinkedIn and AngelList will also help show you in a professional manner as well as make online networking easy.

Consistency Is Key
Keep an open mind and work with as many people who show potential for greatness as possible. Being a part of great projects can have great return. Success breeds success.

Intern
We all had to start some somewhere. Try to get an internship at a company that can offer you experience and let you interact with their projects and not their coffee runs.

Plan You Dream Job and Know Your Career Options
Whatever it is you aspire to be - audio engineer, guitar designer, solo artist—knowing your dream job will help you better research companies and colleges.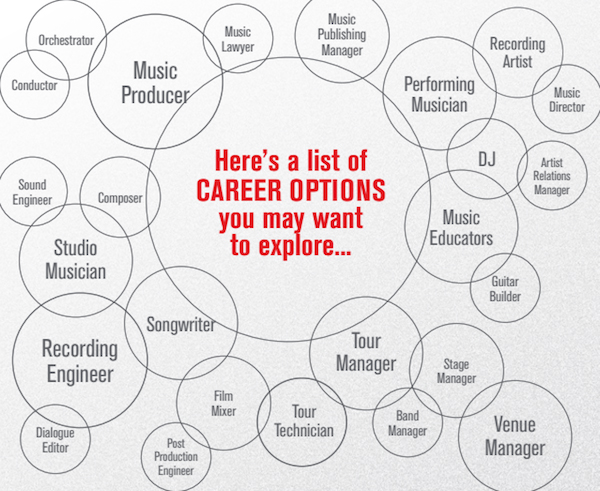 A Few Guys Who Made It
You say that it's impossible to make it? Well how about these dudes?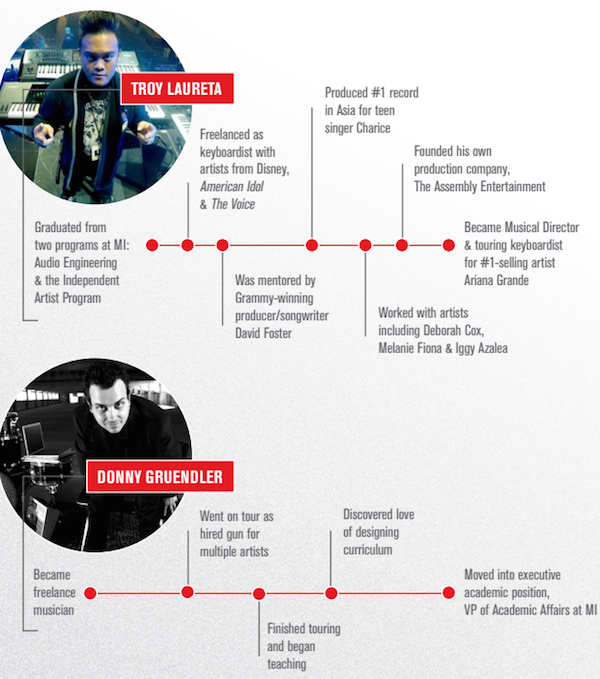 Stay in Touch
The music industry is an ever-changing entity that is always redefining itself. To stay current, you have to be able and willing to keep up with the latest technology, trends, bands, businesses and news.

A Few Ways You Can Keep Up
Go to concerts and other industry-related events
Meet and network with other musicians
Maintain an active social media presence
Stay up to date with the latest technologies
Read current music blogs and magazines
Finally, get up and actually do something! Remain proactive, passionate and don't let 'em bring you down!

About the Author:

Musicians Institute provides an innovative education that prepares graduates for creative and professional careers in the contemporary music industry. MI is dedicated to providing comprehensive instruction, facilities and other resources to support and inspire artistic and professional accomplishment.

Musicians Institute is a private institution that is approved to operate in the State of California by the Bureau for Private Postsecondary Education and has been an accredited institutional member of the National Association of Schools of Music since 1981.