Doyle Announces U.S. Tour With Davey Suicide
Doyle has announced a U.S. tour with Davey Suicide. 
tommi12
Ultimate Guitar
Posted Apr 20, 2017 07:38 PM
Doyle has announced a U.S. tour with Davey Suicide.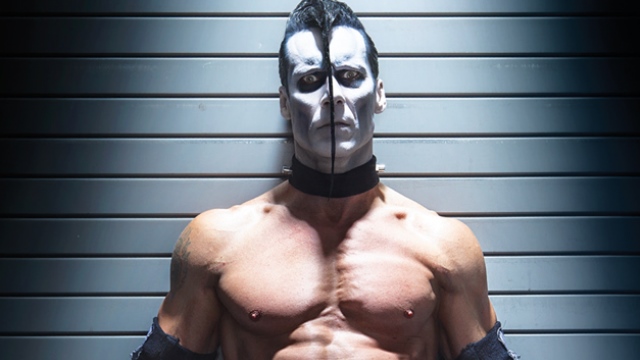 Doyle will be touring in support of his new album "Doyle II: As We Die", to be released on June 2nd. This album features guest appearance by his girlfriend Alissa White-Gluz, and her bandmate Michael Amott from Arch Enemy, on the track "Kiss Me As We Die". Also, singer Randy Blythe of Lamb Of God will be featured on the song "Virgin Sacrifice".
And the dates are:
06/01 Raleigh, NC – The Maywood
06/02 Spartanburg, SC – Ground Zero
06/03 Atlanta, GA – Masquerade
06/05 Jacksonville, FL – Nighthawks
06/05 West Palm Beach, FL – Respectables
06/06 Winter Park, FL – The Haven
06/07 Tampa, FL – The Orpheum
06/08 New Orleans, LA – Southpark Music Hall
06/10 San Antonio, TX – The Rock Box
06/11 Dallas, TX – Trees
06/12 Austin, TX – Come And Take It Live
06/13 Houston, TX – Scout Bar
06/14 Oklahoma City, OK – Thunder Alley
06/16 Mesa, AZ – Club Red
06/17 San Diego, CA – Brick By Brick
06/18 Santa Ana, CA – Malone's
06/19 Las Vegas, NV – Beauty Bar
06/20 Salt Lake City, UT – Liquid Joe's
06/21 Colorado Springs, CO – Sunshine Studios
06/22 Merriam, KS – Aftershock
06/23 Duluth, MN – RT Quinnians
06/24 Waterloo, IA – The Reverb
06/25 Arlington Heights, IL – Home Bar
06/26 Toledo, OH – Frankie's
06/28 Clifton, NJ – Dingbatz
06/29 Niagara Falls, NY – Evening Star Hall
This story was written by a UG user. Have anything interesting to share with the community? Submit your own story!