Ex W.A.S.P. Drummer Recruited By Metal Church
Metal Church has hired former W.A.S.P. drummer Stet Howland for the band's summer tour dates. 
gotkevlar
Ultimate Guitar
Posted Apr 21, 2017 01:46 PM
Metal Church has hired former W.A.S.P. drummer Stet Howland for the band's summer tour dates.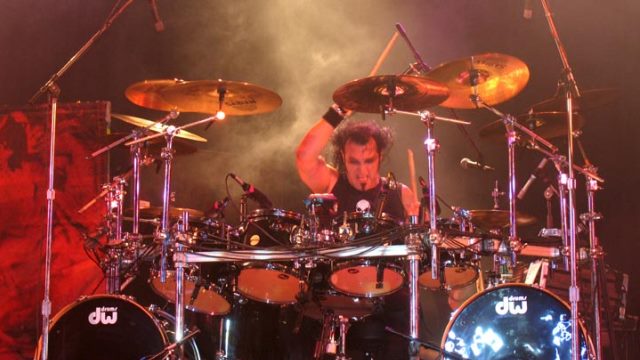 Howland is replacing for Jeff Plate, who parted ways with Metal Church.
Howland commented:
"I was contacted by my good friend Metal Church bass player Steve Unger recently after their drummer Jeff Plate stepped down after 12 years of dedicated service. The band has a bunch of summer festival dates as well as other touring for the year.
When Steve called, the first thing he said was, 'How busy are you right now?' I laughed and asked him to get to the point, 'cause anyone who knows me knows that I'm constantly busy. Steve confided that Jeff had given his notice and that they needed a drummer immediately. He said that their new CD is going through the roof and that they have a ton of summer dates. I was very excited, to say the least.

I became a hardcore fan of Metal Church when they toured with W.A.S.P. on our 2005 'Metal Blast' tour. Our then-guitar player Darrell Roberts and I would stand in the wings watching every show; they kicked ass every single night! Their drummer at the time was Kirk Arrington, a great drummer and guy. We became friends immediately. And as it happens, I'm also old friends with Jeff Plate, Metal Church's most recent drummer of 12 years. Jeff is a monster drummer and one of the nicest guys you could ever hope to meet. It will be an honor and a privilege to step into his gig.

I flew to Seattle and jammed with the band last week. We clicked immediately — nothing but big smiles from the first song to the last. It was great!
It's a great band, great guys, and they have an excellent aggressive record label behind them. They are still making fresh and relevant music. This is an honor indeed."
(via Blabbermouth)
This story was written by a UG user. Have anything interesting to share with the community? Submit your own story!