Iron Maiden to Stream Their Concert For Free
The upcoming "The Book Of Souls: Live Chapter" will have a stream before its official release.
akeenan
Ultimate Guitar
Posted Nov 11, 2017 12:40 AM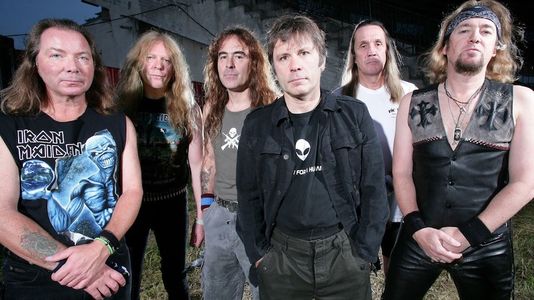 Legendary Iron Maiden have revealed that they will be broadcasting "The Book Of Souls: Live Chapter" concert movie for free via YouTube on Saturday, November 11 at 7pm GMT. The official release of this film is scheduled for November 17. It will be available via their official YouTube channel.
Steve Harris said (via Anti Music):
"We spent a huge amount of time working on this as I wanted to get it as close to the Maiden live experience as I possibly could and to represent our fans from different parts of the world. This meant listening to literally hours upon hours of tapes from every show, to select material and construct a sound that would run consistently across the whole album and capture the excitement of a new country like El Salvador alongside such regular

favorites

as Donington or Wacken."
Manager Rod Smallwood said:
"'The Book Of Souls World Tour' was a huge undertaking, not least for Bruce who started the tour singing in public for the very first time since recovering from throat cancer. He also piloted Ed Force One, upgraded last year from a Boeing 757 to a 747 so we could go further and faster to visit some fantastic cities and fans all round the world. This year continued that excitement bringing us our most successful North American and UK tours ever. It was a very special tour in a great many ways so we felt we wanted to document it for both ourselves and for our fans. Steve has done an incredible job putting together this set from cities around the world and we've made sure the deluxe CD will be available in a matching book format to 'The Book of Souls' release.

"On top of all that the release will be celebrated by an event that is a Maiden first: a free live streaming premiere of the concert film, as a thank you to our loyal fans around the world. We hope that the global Maiden community will all enjoy coming together to watch this special event online. Many of you will be in it as there is footage from a whole host of the places we played on this momentous tour."
This story was written by a UG user. Have anything interesting to share with the community? Submit your own story!