John Bush Thinks It's Time to do Tour with Anthrax Material
"But it has to be right, it has to feel right, it has to be the right scenario."
DeAtHkLoK22
Ultimate Guitar
Posted Jul 10, 2017 01:09 PM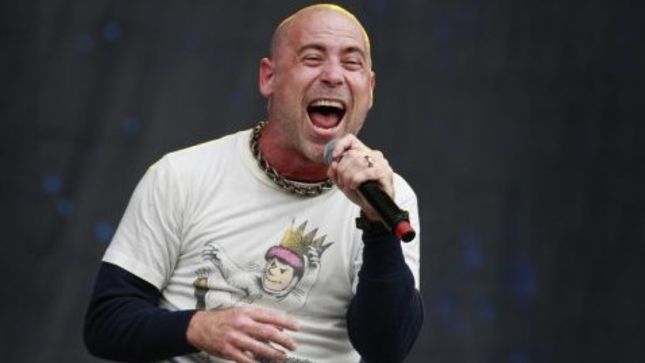 Former Anthrax vocalist John Bush was recently on "Mars Attacks" podcast, and he was asked whether he would like the idea of doing some Bush-era Anthrax material live once again. He replied (via Blabbermouth):
"It's not like I would go out and do a long tour playing these songs, because I haven't wanted to do anything like that with Armored Saint. I haven't wanted to go out on any long tours, really — that's the starting point, I'll say that — and I feel the same. If [the tour offers] come up and it's the right scenario, then I will embrace it. I think it could be time to do that. I don't know what yet, but I'm open to it, because the timing seems like it's right. Next year is twenty-five years since [Anthrax's 1993 album] 'Sound Of White Noise' came out, so I guess you can connect some kind of an anniversary to it."

"I'm 53, I'll be 54 in a couple of months. I feel great vocally, I feel great physically, but I'm also honest about my age. I'm not 25. When I did all those Anthrax records, I was in my early 30s, late 20s, and those songs are demanding. So I don't wanna say, 'Yeah, I'll do that in five years when I'm 60.' [Laughs] So the timing… It could be now. But it has to be right, it has to feel right, it has to be the right scenario. And it would probably just be me. Not me acoustically going out there and [playing those songs by myself]."

"The guys in Anthrax and their band is rolling, and they should keep rolling, and I don't wanna do anything to stick a spoke in the wheel, 'cause that's not my objective, and I think it would be bad for them. And that's not my goal, to create any kind of havoc there, because I don't wanna do that. But if something comes up and it could be cool, I'm open to it. I'm more open to that probably than I ever was, because of just the realities of life and what's happening. But it has to be right, it has to feel right, it has to be something that… I'm certainly not going out there to do it 'cause it's a cash cow or anything like that. The primary reason should be the most important reason that I do anything, and that is still for fun, quite frankly. So that should be the goal. And if that happens, and if everything else kind of aligns, which [means that] you can do it and you can not lose money and you can make a little money, and it feels like the right combination of musicians and there's a story, then I think that it will happen."
John Bush was a frontman of Anthrax from 1992 to 2005.
This story was written by a UG user. Have anything interesting to share with the community? Submit your own story!