Nikki Sixx: Why Mötley Crüe Decided to Re-Release 'Girls, Girls, Girls'
"Thirty years is a significant amount of time..."
Phoenix7
Ultimate Guitar
Posted Aug 11, 2017 09:30 PM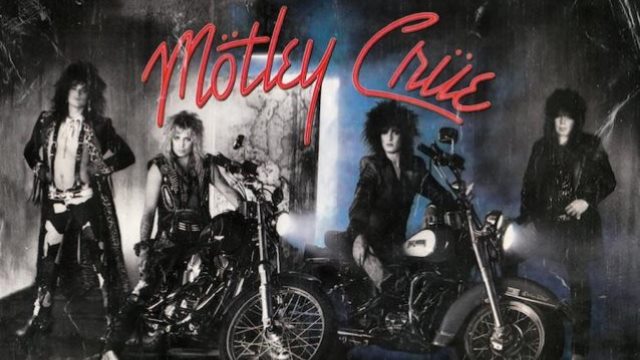 This year marks the 30th anniversary of Mötley Crüe's fourth album, "Girls, Girls, Girls." In celebration of it, the band will be reissuing on August 25 thourgh Pledge Music. In an interview with Billboard bassist Nikki Sixx commented on this reissue, by saying:
"You know, it's interesting. You build up a body of work and it's like, 'Well, I want to get people who may not be album buyers turned onto the band.' And then they might go and discover the albums the way the fans of the band do. And so you release greatest hits, you do remasters, you create new packaging, you see if you can find any extra tracks that maybe weren't on the record, you bring out demo versions, you try to come up with ways to make it unique and special. And that's what we did here. I think it's a cool thing for fans. I'm a rock fan myself and I love that. And thirty years is a significant amount of time, and 'Girls, Girls, Girls' was an important album for us in a lot of ways. It was also a frustrating album for us in a lot of ways."
He added:
"Well, back then, you know, there was no SoundScan. Retail would report in with their top-selling bands, and then Billboard would accumulate the results from all these different chains — Licorice Pizza, Tower Records, all these places. And I remember I was on a conference call with [then managers] Doc McGhee and Doug Thaler, and they said, 'Hey man, you guys are outselling everybody two to one. You're gonna have a No. 1 record.' And I said, 'That's great.' I don't really think that having a No. 1 record mattered to us that much, but we were like, 'That's fucking cool!' But then Whitney Houston came out and she was No 1. And I remember that lit a fucking flame to the fucking bomb man. That lit the fuse. Because we were like 'What the fuck happened?'"
(via Blabbermouth)
This story was written by a UG user. Have anything interesting to share with the community? Submit your own story!