Phil Anselmo Performs with Warbeast at Farewell Show, One Guitar Burned and one Jesus Thrown off the Stage
Good times. \m/
Risenfall49
Ultimate Guitar
Posted Jul 17, 2017 03:09 PM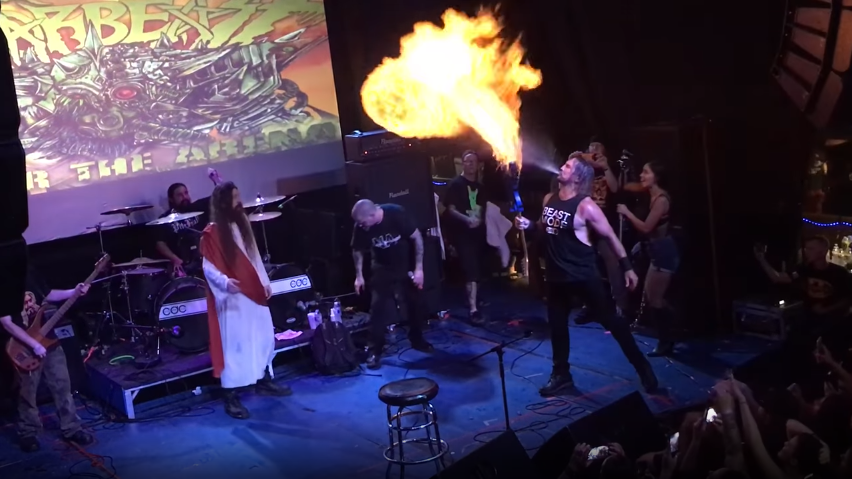 Former Pantera vocalist Philip Anselmo was one of the people who joined Texan metallers Warbeast on stage for their farewell concert, which was also the album release show for "Enter The Arena". The gig that took place on Friday, July 14, also saw Edwin Neal and Wayne Abney (Hammer Witch) joining the band for lead vocal duties.
All of them were filling in for Bruce Corbitt who recently had to step down from his singing career due to esophageal cancer diagnosis. The condition in treatable, although it's rarely curable, and he will most likely never perform again. Check out some fan filmed footage from this show. There is also one part where Scott Shelby lit up a guitar and threw a guy dressed like Jesus in the audience. Some nice metal moments right there. (videos by Robert Archer)
Watch the guitar burning and Jesus throwing process right here below:
This story was written by a UG user. Have anything interesting to share with the community? Submit your own story!