Testament - New Album Expected Next Year
No way it's going to take 4 years again, Chuck Billy says.
Istyguitar
Ultimate Guitar
Posted Mar 20, 2017 04:57 PM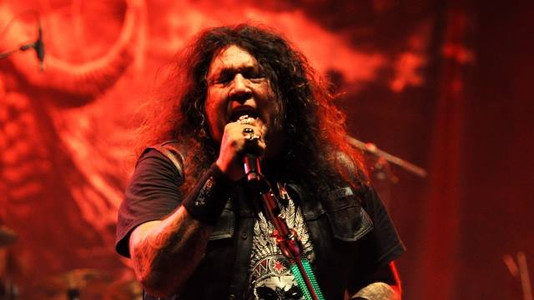 In a recent interview with Metal Wani's Chuck Marshall, Testament frontman Chuck Billy shared a few details about their expected album.
When asked whether it's going to take Testament another four years to release their new album, Chuck Billy replied (via Blabbermouth):
"No, no, no. Our goal is two years. We hope to have a record out next year. Because we thought we'd have a record out after two years; it just ended up being four, because the process just…

"I don't know what happened, but it took forever. So this time, like, you know what? I don't wanna do that again. I told Eric [Peterson] exactly when we were done recording. I said, 'You know what? It's a great record now, but I don't wanna go through what I had to go through to do this again. So why don't we start writing now?' So we decided that when we're not on the road, let's get together and just jam and maybe come up and at least get to that point where we were with this record — a bunch of ideas and riffs and lyrics."
Besides the new album, the frontman also talked about their persistence and longevity:

"I think we've stayed true to what we've done from the '80s up to where we are today. There's a lot of music changes and industry changes and radio and MTV and the whole format, everything's changed from when we began to where we are today, but through all that, I think we've stayed true to what we do and our style and what we want to play, and somehow I think the fan appreciates that. Most bands either stop playing or they try to conform to what's current and people are buying. And I don't think bands could make it that long, 'cause I don't know… It's not real."
The full interview can be heard below.
This story was written by a UG user. Have anything interesting to share with the community? Submit your own story!