Watch Coldplay Perform With Fan in a Wheelchair
The audience crowdsurfed the guy all the way to the stage, where he joined the band.
Lechim
Ultimate Guitar
Posted Jul 12, 2017 12:28 AM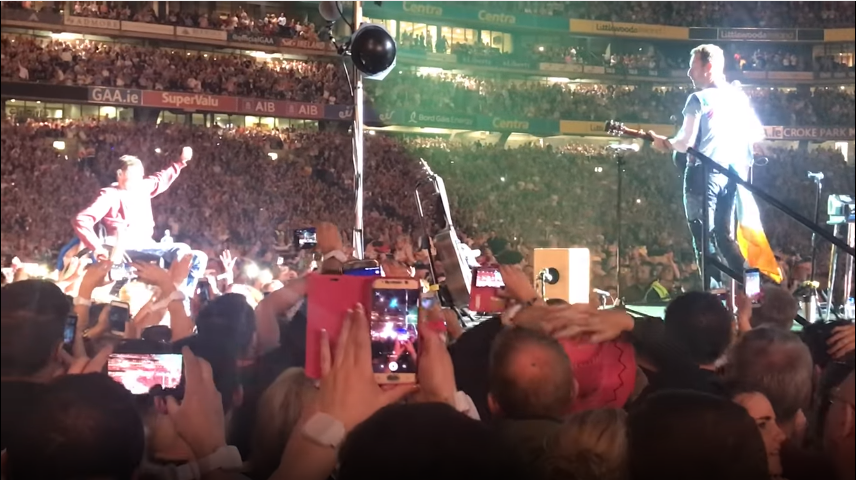 A heartwarming thing happened on Coldplay concert in Dublin this weekend. The band performed together with a wheelchair-bound fan on stage. And what's more, the guy was crowdsurfed all the way to the stage by the audience!
The fan's name is Rob, and he told BBC about how this happened:
"A lad accidentally fell on me and was extremely apologetic. He and his friends insisted on lifting me and getting me a better view. Chris Martin invited me up onstage so that I was on stage with Coldplay."
Chris Martin then helped Rob get up on the stage, and then gave him a harmonica. Together they played an improvised, acoustic son. The lyrics sang by Martin went like this:
"He is 29-years-old and training is his job. Here we are in Dublin, what an awesome crowd. I've been around the whole wide world, never seen anybody so loud."
Check out the fan filmed video below:
(NME)
This story was written by a UG user. Have anything interesting to share with the community? Submit your own story!