Learn to Play Day: An Interview with Nick Mason
UG exclusive: "When you're in a rock band, you're interested in an audience and you want to reach an audience, and if the audience is there physically, it has more of an impact than writing a note in the bedroom."
Ultimate Guitar

JustinBeckner
Lives in Minnesota. Been doing interviews for UG since 2011. GG Allin fan.
Posted May 19, 2017 12:52 PM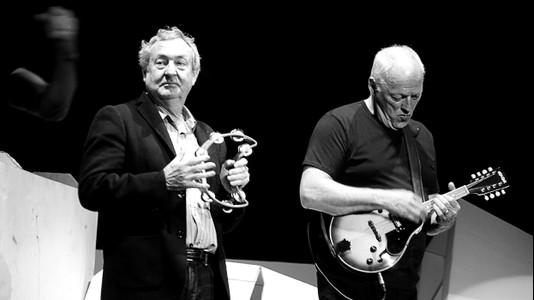 It's been said that music is an essential part of the fabric of our lives. In recent years, science has proven that playing a musical instrument can lower stress, ease physical pain, relieve symptoms of depression, improve cognitive function and memory, and increase dopamine levels in the brain. Music therapy programs have been implemented in hospital settings, nursing homes, child care programs, chemical dependency, and correctional programming. Certainly the prevalence and success of such programs solidifies the idea that music has a profoundly positive effect on the human race. One would hope that everyone should have the ability or means to learn to play a musical instrument. Sadly, however, some situations do not allow for such opportunities. It is for this reason that the Music for All charity began in the UK. The charity provides several programming options for everyone to learn to play, the flagship event is the charity's annual Learn to Play Day which will take place on the 24th and 25th of June in 2017.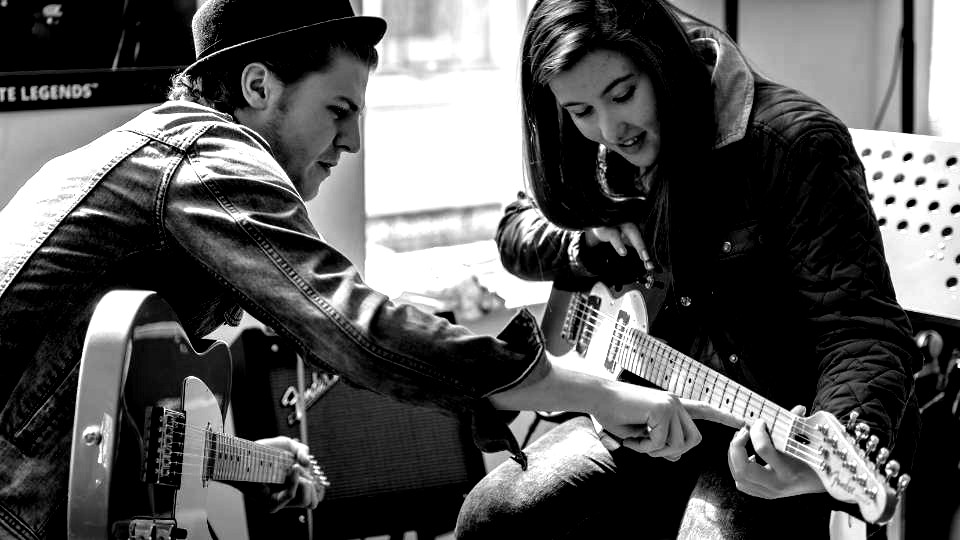 Learn to Play Day offers everyone an opportunity for a free trial lesson on a musical instrument. The event takes place at hundreds on venues across the UK. The charity partners with many different music companies and musicians to make this happen. You are able to have access to musical instruction and given a proper introduction to the world of creating music. From this basis, you can decide to continue with instruction or, at the very least, go home with the basic framework to teach themselves. The charity has many supporters from the music industry who serve as ambassadors to this event. UG was fortunate enough to be able to sit down with one of the most distinguished drummers in music history, and a personal hero of mine, Nick Mason. Nick was the only static member of Pink Floyd since the band's formation in 1965. In light of his involvement with Learn to Play Day, Nick was kind enough to speak to me about his beginnings as a musician. Although the times and scape of the music industry have changed, I think Nick's experience in starting a band rings true with many of us today.
Music For All's Learn To Play Day, in conjunction with IK Multimedia, have partnered with Ultimate Guitar to offer a fantastic prize comprising of the new IK iRig Pro Duo audio / MIDI interface, IK's AmpliTube Max software for MAC / PC and 500 Custom Shop credits to further expand your collection of amplifiers and effect pedals.

Enter your email on Learn To Play Day Competition page to win.
UG: How did you come to be involved with this project?
NM: I think it came through Footes, which is the drum shop that I'm involved with in London. We do a lot of kits for young players and arrange for lessons and so on.
UG: I would imagine that its more about promoting the therapeutic aspects of music, rather than a hope that we're going to cultivate the next band that's going to blow us all away.
NM: Yeah, I think I'm sort of past the thing of bands that are going to blow us all away. It's a wonderful thing, but I just think the landscape is so difficult now so the main thing now is to keep people playing for the love of music. I think it's never been more difficult to actually make money out of music unless you're very old and had retired some time ago and come out of the woodwork again or whatever. But the actual mechanics of the business have become really very tricky now and it's difficult to sell music online without it being pirated, and it's very difficult to get a record deal. So the point of that being, I think the main thing is to encourage kids to just enjoy the business of playing and I have a great belief that one of the best things about it is being in a band because, as I'm speaking from experience, it teaches you to integrate with people.
UG: What first made you want to pick up the drumsticks? Was there a song or a band that inspired you to play?
NM: I think it was more or less the invention of rock and roll. I grew up in an age where rock and roll was an astonishing new thing. This was the late 50's were talking about. On the radio in Europe there was only one hour a week dedicated to rock music called Rockin' to Dreamland on Radio Luxembourg. The BBC played almost nothing – they were high bound by legislation and it was virtually all live music on BBC. So there was no outlet on British broadcasting for any rock music at all.
UG: Tell me about your first drum kit. How did you come about your first kit?
NM: Right, well basically what happened is a group of guys, we were friends and neighbors, and we decided that we wanted to start a band. None of us could actually play, which you might think would be a hindrance but it made no difference at all. So there was a division of tasks and one guy had already bought a guitar, so that left fewer options and I certainly didn't want to be a bass player, so I became a drummer. So for that Christmas, I asked for money from all of my friends and relatives and what have you and I set off to the West End of London with £7.50, which would be about 12 dollars, I guess. I went to a shop on Denman Street called Footes where they sold me for that money, a Gigster bass drum, Olympic snare, a pair of bongos, something reporting to be a cymbal although I'm not sure what it really was. That was the start of it. I'm self-taught, which I would never recommend, I should have had lessons, I had no idea how to go about getting lessons. So the three or four of us started playing and it was pretty dire, but the important thing was that we enjoyed it.
UG: Did you start out writing original tunes or playing covers?
NM: Oh god no. We started off playing "Peter Gunn" by Duane Eddy. Do you remember that one? We continued to play other people's songs for the next seven or eight years until that band fell apart. We never worked anywhere even semi-professionally. Writing my own material came much much later on. I was maybe thirteen of fourteen at the time.
UG: What's the average age of kids you'll be talking to for Learn to Play Day?
NM: The last bunch I talked to were probably 10-13 year olds.
UG: The mind is like a sponge at that age.
NM: Well the amazing thing is, if I had gone to my music teacher at school when I was 15 and said I'd like to play the drums, I think it'd have been like Oliver Twist asking for more. It was unheard of. What's great now is that you can learn from an actual track – like a Jimi Hendrix track or a Red Hot Chili Peppers track. The opportunities to learn are fantastic now.
UG: Do you recall the struggles or excitement associated with learning to play?
NM: I suppose I recall setting up the kit up for the first time and even in its most cruel form, the sound that's made when three instruments play together rather than just practicing on its own. That's particularly true of the drums and parts of the bass section generally – it's not a solo option so you have to work with other people in order to get the satisfaction of it.
UG: What has been your fondest memory in your long career as a drummer?
NM: Oh god, I think some things like the first time we did Dark Side as a complete piece with all the stage effects. That satisfaction of knowing that you've moved things on a bit. I was also really proud of Live Aid, which was great because it was an opportunity to show that we could be quite grown up and leave whatever differences there were and do things for the right reasons.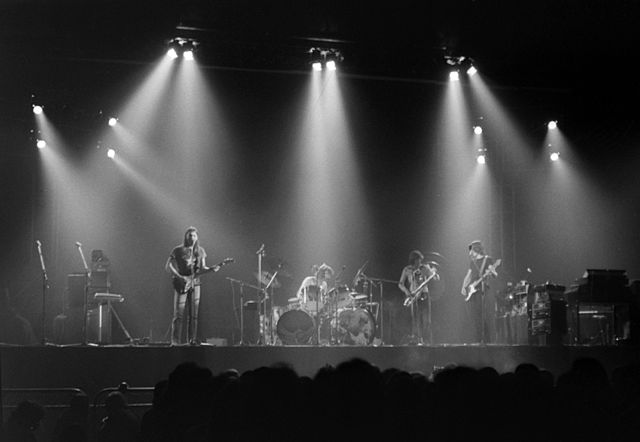 UG: Is there any hope of another reunion show?
NM: I would say it's unlikely. You'd have to ask the others. I'm up for it, but I don't see David or Roger doing it in a hurry.
UG: Are there any newer bands that you're excited about?
NM: Not really, because I'm not really engaged with that level of bands that are now working. I spend much more time with truly amateur bands than I do any other bands. There are plenty of good bands around – whether they are going to be able to make a living at it is another matter.
UG: I don't think there is much hope of the industry changing back to the time when bands could be supported the way they used to.
NM: No, I don't think it will change back. I think we've moved on and the pattern is going to be streaming. I think the idea of keeping music on a permanent basis will almost disappear - the same with movies. Everything will be streamed and you can just have what you want when you want it. It's a different approach to ownership, I guess.
UG: Do you see that as more of a negative thing or a positive thing?
NM: I think it's part of a negative thing in that music has become really de-valued and people really do believe that it's the free toy in the corn flake packet and that's why it's so difficult. People do believe that music should be free. We used to hate muzak in lifts but actually I wish they'd bring that back – otherwise you're listening to "Stairway to Heaven" – what a poor way to hear a great song. I think a lot of people are missing out on it.
UG: Do you recall the first concert you ever attended?
NM: I remember going to see Tommy Steele originally, he was one of the first British rockers and I remember seeing The Shadows on television which was monumental at the time. As far as live bands, I don't know, I went to see quite a lot of jazz bands before rock bands at Ronnie Scott's [Jazz Club] in London. I don't remember the first rock band I saw live though. It was probably one of those shows with like 8 different people on the bill. I certainly saw the Rolling Stones live in '66 or '65 I believe it was.
UG: Were they any good?
NM: Haha yes they were, and they seem to have made a career out of it.
UG: Yes I'm told they've done quite well for themselves. Seeing that show, for me would be right up there with seeing the grandeur of a Pink Floyd performance, I think.
NM: Well that was then and this is now. Now I'm sure our live shows would looks quite pedestrian compared to what everyone else is doing.
UG: So, when you're talking to these kids who may just be learning how to play or maybe they're forming their first band, what advice would you have for them?
NM: Well I think actually there are two things, first I would say start playing with other people as soon as possible – it's all very well learning technique and the skills but the big thing is learning to play as an ensemble. The next thing is that if they have aspirations to make a career out of it, 50 years ago, we used to sneer at the suits and the idea of being "in the business" – it was all rather unfashionable. But to make the point, that's exactly what you've got to be involved in in the 20th century. You have to be an entrepreneur as well as a musician and start thinking right from the get go how you're going to market yourself and spread the word and generate a real interest in what you do, because that's so much of it now.
UG: The internet seems to be responsible for the paradigm shift in the industry. It really seems like people have had to get very creative very quickly when it comes to recording and distributing music.
NM: You're right, it was the internet, basically. It was a combination of Apple and pirating which knocked the idea of discs out. Think back, it was unthinkable to pay more for a ticket than you would for a CD because the CD would last forever. It switched to the fact that recorded music is now a way of promoting the live show. It was such a turnaround.

UG: Did you prefer playing live or recording?
NM: I think at the end of the day playing live is the great thing. It's got more adrenaline. When you're in a rock band, you're interested in an audience and you want to reach an audience, and if the audience is there physically, it has more of an impact than writing a note in the bedroom. It's a very different thing. I think most performers would say the best times are when you're on stage doing it for real.
UG: I would imagine that recording was a bit of a different process back when Pink Floyd was recording compared to now. Even that has come a long ways – for good or ill.
NM: Well you have to remember just how old we are. When we started we were using just a 4 track and mono to record. So we never spent much more than an afternoon on a track because it was set in stone as soon as it was done. You couldn't go back and change the EQ on the high hat because it was just down to bass, drums, vocals, and guitar. So funnily enough, one of the problems with recording regarding the use of time is that you just have so many variables that it becomes difficult to make those decisions quickly.
UG: Imperfections are ok to capture, I think. A lot of that old analog recording equipment is coming back in many genres of music which is interesting to see. We're reverting back to simpler times.
NM: Yes, the interesting thing to me is the value of analog equipment, for people who are making records, there are more and more people who are paying a fortune for EMI 8 track desks and things like that – those valve driven desks. It's really interesting because were all so passionate to get the cleanest sounds and the fact that so many engineers prefer something that's rather limited.
UG: Do you have any vintage gems in your collection of gear?
NM: Well I suppose I just have drum kits from when I first started. I've got some gems though – I've got the Ludwig Classics that I used for Dark Side but in a lot of ways the technology moves on – drums don't move on that far as far as technology goes but frankly, a good modern kit is fantastic. I've got a couple DW kits that I rather like. The great thing about modern drum kits is how strong they are and how cymbal stands don't collapse if you hit them hard. That really has been a change. I remember so often pieces of drum kits collapsing. The engineering now is far superior.
UG: Do you still have you first drum kit?
NM: No, I'm glad to say. It was truly terrible.
UG: That's all the time we have, do you have anything else you'd like to say with regard to Learn to Play Day?
NM: I just encourage anyone who's interested in playing to give it a go. I've had 50 years of having a fantastic time playing music. I can't think of a better thing to do, really.