5 Lies You've Been Told About Music Theory
"As a wise man once told me, you're never smarter for not knowing something."
jomatami
Ultimate Guitar

jomatami
UG News editor since early 2013. King Crimson fan. I handle the 'news' around here.
Posted Sep 13, 2017 11:51 AM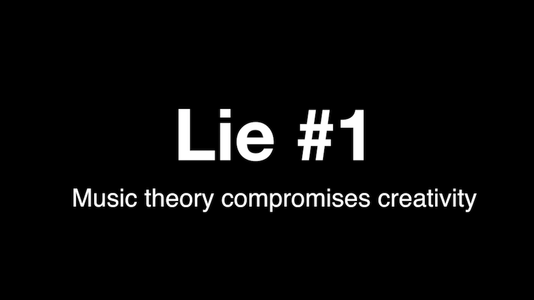 Guitar instructor Tyler Larson from Music Is Win presented an interesting video covering some common things guitarists might hear regarding music theory.
You can check out the highlights below, feel free to watch the embedded video for the whole thing.
Lie #1: Music theory compromises creativity
"Think of music theory as a shovel and your creativity as the gold buried in the ground. Music theory is a tool to help you access your creativity; it can even reveal new treasure chests of innovation you never thought to look for."
Lie #2: <Insert guitarist here> never learned music theory
"The huge majority of successful musicians - famous or not - has spent a lot of time on both technique and music theory. If you're avoiding a deeper understanding of guitar playing because you think your idol didn't spend any time studying their craft, you're probably wrong."
Lie #3: Having a good ear means you don't need music theory
"This might sound a little snarky, but there is a big difference between having a good ear and a trained ear. And training your ear is not as difficult as it may sound."
Lie #4: I'm self-taught, I already know everything I need to know
"A lot of guitar players are self-taught, but that doesn't mean they haven't fallen victim - just like you and I have - to the endless vortex of noodling.

"You're never wrong for grabbing your guitar when the mood strikes, but noodling is something a lot of self-taught guitar players treat as practice. You can become a decent guitar player that way, but the road is going to be much more winding and full of potholes."
Lie #5: My guitar teacher says music theory isn't important
"Be very wary of any guitar teacher who says you don't need music theory to improve. As a wise man once told me, you're never smarter for not knowing something."