5 Reasons Why You Should Play a 5-String Bass & 4 Reasons Why You Should NOT
Got something to add?
jomatami
Ultimate Guitar

jomatami
UG News editor since early 2013. King Crimson fan. I handle the 'news' around here.
Posted Aug 18, 2017 02:50 PM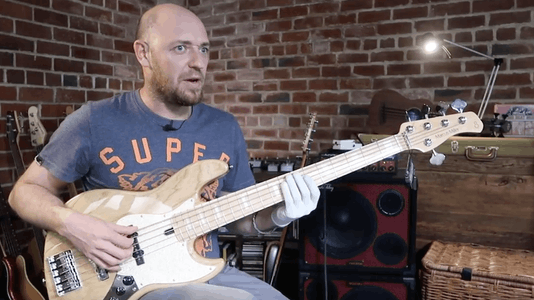 Mr. Scott Devine from Scott's Bass Lesson shared an interesting clip featuring what he sees as five reasons for and 4 reasons against playing a five-string bass.
You can check out the lists below, watch the video for detailed explanation.
5 reasons why you should play a 5-string bass
1. Extended range
2. Some gigs simply need a 5-string
3. Efficient shifting
4. You don't have to alter your tuning
5. Great for transposing riffs
4 reasons why you should NOT play a 5-string bass
1. Just because you're advancing as a bassist doesn't mean you need to play a 5-string
2. Getting your muting together is going to take practice
3. Don't play a 5-string if you've got no intention of using the B string
4. There's going to be a learning curve