A7X's Gates Praises Breaking Benjamin: They're Among Greatest Songwriters of the Modern Era
"Breaking Benjamin, talk about songwriting."
jomatami
Ultimate Guitar

jomatami
UG News editor since early 2013. King Crimson fan. I handle the 'news' around here.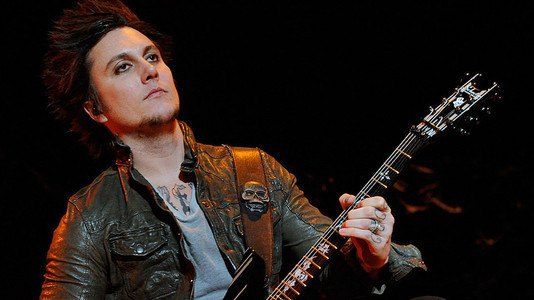 As Avennged Sevenfold are gearing up to embark on a tour with Bring Me the Horizon and Breaking Benjamin, guitarist Syn Gates sang massive praises of Ben Burnley and co., ranking them among finest songwriters of modern rock.
Syn told Loudwire:
"We've been friends with these guys for a long time. Bullet for My Valentine, we're bros. We've been in the trenches with those guys.

"My god, the fact that both bands are still around blows my fucking mind. They're the coolest dudes and obviously we're super fans of the music and the genres make sense.

"Breaking Benjamin, talk about songwriting, I mean, some of the greatest songwriters of the modern era.

"And, obviously it's a little heavier. So to bring a pretty unique package you got super heavy, then there's us and whatever the fuck that is and then really super strong songwriting through that hard rock filter."

"It's just a real cool package. We're happier when we're with friends on tour. Sometimes you make 'business' decisions based on your happiness and we're stoked to just hang with those dudes."
Syn also said the guys are very excited about finally being able to pull out the big guns onstage. Even though their latest record "The Stage" has been our for a while, the boys were mostly touring as support act for Metallica, limiting their overall stage presence. Gates commented:
"We just want to tour. We spent a lot of time in the studio. I mean, we've spent a lot of time on tour too.

"Metallica was absolutely fucking fantastic but we've spent a lot of time in and around that recording. So now that it's all done, and we have new artwork to show and new songs to show the kids, it's just important to get out on the road and play and see familiar faces.

"That's ultimately what I love doing the most. The studio is fun and post fact, you learn so much shit, but it's really about getting on tour and seeing the reason why you're there."
Breaking Benjamin are gearing up to release their new album "Embed" sometime in 2018. You can check out the "Failure" single off their latest album "Dark Before Dawn" in the embedded player below.