A Perfect Circle: New Album to Include Some of our Best Songs Yet
"Certainly some of the favorite things I've ever heard Maynard sing," comments Billy Howerdel.
david89zemun
Ultimate Guitar

david89zemun
UG writer. Huge Black Sabbath fan and agronomy enthusiast.
Posted Oct 24, 2017 12:19 AM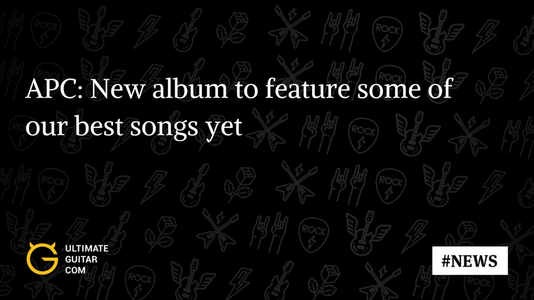 Guitarist Billy Howerdel of A Perfect Circle guitarist recently talked about the band's decision to do a new album, titled "The Doomed," which will be their full studio effort since 2004. He told Cutter of Razor 94.7 (via Blabbermouth):
"There was a couple of false starts, but there's a lot of moving parts in our schedules — [singer] Maynard's [James Keenan] schedule in particular — so this seemed to be the time it worked out.

And that being said, there's

many other factors that play into it. But there was something that needed to be said and we have a lot, musically, to say right now."
Clearly excited about this new record, Howerdel said:
"I've said this before, so I'm being a little redundant: I can talk you out of anything, really, and I can talk you out of listening to our music or anything I've ever done, but I would say this record is some of the best songs we've ever done, and certainly some of the favorite things I've ever heard Maynard sing."
About the band's creative process Howerdel said:
"Typically, I'll start an idea at home, kind of in isolation, and just kind of work on it until I don't hate it anymore. And then send it over to Maynard, see if he finds anything compelling about it.

"He'll kind of say 'yay' or 'nay' and find something he latches on to. And he'll throw down a scat vocal — syllables and a vocal melody idea, and it helps me move the song forward from there. And then if it's enough, then he starts working on lyrics, so he does all the lyrics and melodies and orchestrates the backups and all that.

"And then I concentrate on making the music. So that's kind of the back-and-forth conversation that we have musically.

"We're working less physically together, physically in the same room, but I have more input from him than ever, which is nice."
Maynard is now activated. When is the new Tool album happening?