Adrenaline Mob Involved in Fatal Bus Crash, Bassist Dave Z Confirmed Dead
Six more people injured.
jomatami
Ultimate Guitar

jomatami
UG News editor since early 2013. King Crimson fan. I handle the news around here.
Posted Jul 14, 2017 11:55 PM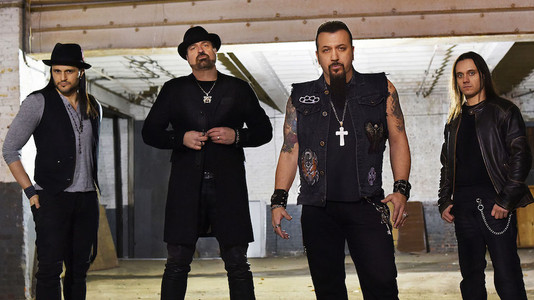 Adrenaline Mob was involved in a fatal bus crash that took the life of bassist David "Dave Z" Zablidowsky and injured six more individuals.
Gainesville.com reports that the accident happened when a tractor-trailer veered off Interstate 75 near Micanopy, Florida and struck the band's RV that had pulled off the highway with a flat tire.

Zablidowsky was officially pronounced dead at 12:42 PM.
Nine people in total were in the vehicles, two of which declined medical treatment.
The band's former bassist, John Moyer of Disturbed, stated:
"This talented, humble, sweet soul left us today way too soon. If you saw him perform you were lucky. If you knew him you were blessed.

"RIP David Z.

"You were a beast on stage and it was my pleasure to have shared it with you on your last days. Going to miss you brother."
Apart from Adrenaline Mob, Zablidowsky was musically involved with Trans-Siberian Orchestra, Joan Jett and the Blackhearts, Jeff Scott Soto Band, and more.

Rest in peace, David.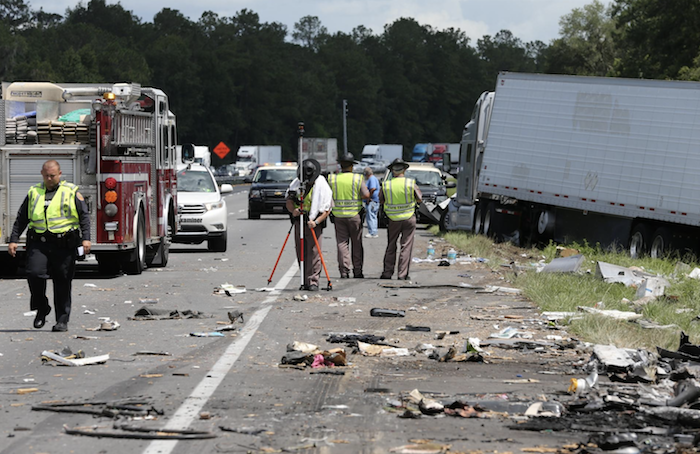 ASO confirms 1 dead in multi-car crash on I-75 in Micanopy.
Traffic diverted in Alachua County at Exit 374.
Picture credit: @AlachuaSheriff pic.twitter.com/BoDvHk1qP4

— WCJB-TV20 (@WCJB20) July 14, 2017
Crash on I-75 near Micanopy. FHP says there were three vehicles involved. One fatality confirmed at this point. pic.twitter.com/UMUaf8AtVS

— Marissa Sarbak (@MarissaSarbak) July 14, 2017
GOD BLESS DAVID "Z" ZABLIDOWSKY - Condolences & Prayers of STRENGTH & LIGHT To His FAMILY & Our ADRENALINE MOB BROTHERS - tBLSt SDMF pic.twitter.com/ghxrYjiPxW

— Zakk Wylde (@ZakkWyldeBLS) July 15, 2017
FUCK!!!!!!!! I just got off stage to about 50 texts...I am beyond devastated....I've been told my dear friend @zo2david didn't make it FUCK https://t.co/S5LOSbnSZb

— Mike Portnoy (@MikePortnoy) July 14, 2017
I'm feeling a horrible mix of shock, confusion & devastating sadness...my prayers go out to my #AdrenalineMob brothers I'm heartbroken...

— Mike Portnoy (@MikePortnoy) July 15, 2017