Blink-182's Hoppus: What I Think About Tom DeLonge's Obsession With Aliens
Bassist/vocalist says he's spoken to Tom several times since he left the band in 2015.
Ultimate Guitar

jomatami
UG News editor since early 2013. King Crimson fan. I handle the news around here.
Posted Mar 31, 2017 11:28 AM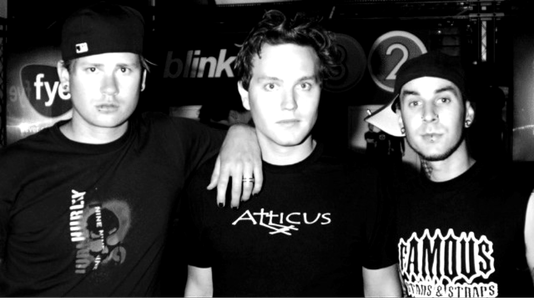 Mark Hoppus was asked by Maxim about his thoughts on Tom DeLonge's alien pursuit, to which he replied:
"I don't know [where his passion for aliens comes from], but he's always been really into aliens and conspiracy theories.
"It's always been something that's very important to him and he's always pursued. He does a lot of research and gathers a bunch of information, and he would talk about it all the time."

Blink-182's Tom DeLonge: How Government Will Tell You the Truth About Aliens

Asked whether he's still on good terms with Tom, the bassist/singer replied:
"I've spoken with him a couple times [since he left Blink in 2015]. I have nothing but the highest regard for Tom and wish him the best in everything that he does."