Blink-182's Matt Skiba: How I Avoid Awkward Situations as a Non-Drinker at Parties
"If drinking turns you into an asshole, don't drink."
jomatami
Ultimate Guitar

jomatami
UG News editor since early 2013. King Crimson fan. I handle the 'news' around here.
Posted Jul 27, 2017 01:25 PM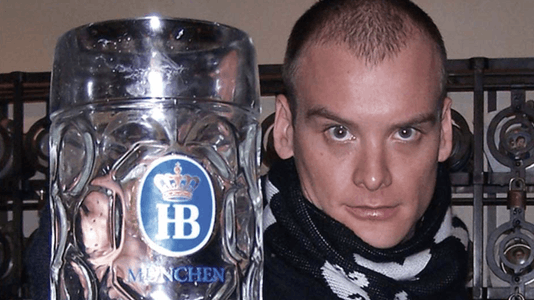 Blink-182 guitarist Matt Skiba talked about toning his booze down, telling Music Radar:
"I drink on a very rare occasion.

"If I go out to a party or a music venue, I will have sparking water with a lime in it and people could think that's gin and tonic.

"To me that doesn't make people feel awkward to be drinking around you when you're sober and it breaks down that, 'I'm sober and you're not.'

"You just have to do what's right for you. If drinking turns you into an asshole, don't drink, because it's probably not good for you."
Matt also noted:
"Don't drink so much. It's natural that young guys and young women do that whether you're a journalist or in a band or whatever.

"If you're in your 20s and people are partying, it's fun but it can also go sideways on you and lead to bigger, badder things. Booze is everywhere; you can get it anywhere.

"Luckily, I have learned from my mistakes. I've had some bad shows, so I don't drink before a show any more - I just don't do it.

"Last night, I was out at a friend's festival; I was out late, but usually if we have a show I get to sleep early. If I could go back, I would tell the younger me to chill out."