Blink-182's Tom DeLonge: What Humans Have Seen as Gods Throughout the Ages Are Probably Aliens
"Religions around the world consistently say that beings from the heavens came down and taught us this or gave us that."
Ultimate Guitar

jomatami
UG News editor since early 2013. King Crimson fan. I handle the news around here.
Posted Apr 10, 2017 04:29 PM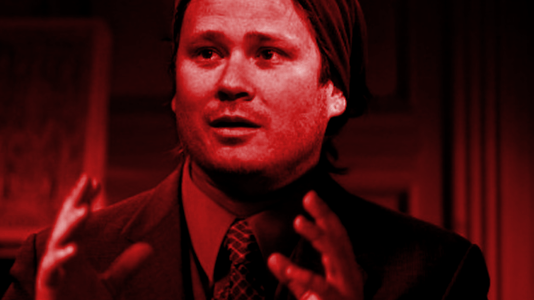 Former Blink-182 guitarist Tom DeLonge and Peter Levanda - the co-author of Tom's "Sekret Machines" book trilogy - talked about aliens, explaining the "cargo cult" phenomena to Rolling Stone:
"[The indigenous tribes that were first exposed to civilization during World War II] had never seen anybody outside of their tribe before.
"They saw the planes drop cargo so they automatically assumed they were gods. They started worshipping these planes, trying to get medicine and food. And their religion still exists to this day."
More info on the cargo cult phenomena on Wikipedia
Levanda chimed in: "Religions around the world consistently say that beings from the heavens came down and taught us this or gave us that.
"In 'Gods' [the first book of the 'Sekret Machines' franchise] we go into the nuance of this, from Aztec blood sacrifices to various creation epics that say we were created as servants to some other race of beings.
"We don't create myths out of whole cloth. Something happens and we create a myth around it. We're talking about events that are being described by people using the vocabulary they had.
The source further notes the guys are "not claiming that everything you've seen on shows like 'Ancient Aliens' is real," with Levanda noting:
"Humans are responsible for building the pyramids, for instance. I think we can agree on that.
"But what was the impetus behind it? What we're saying is the initial contact is what prompted all this. Not that there were aliens out there telling us how to build pyramids. I think that just devalues the entire conversation, and we're trying to get beyond that."
DeLonge added: "What would happen if those [extraterrestrial] intelligences were roaming around the universe and getting involved in the genetics and colonization of other types of life? Look, we do that to animals and indigenous tribes."
Levanda further noted: "People have been spending 70 years trying to prove it's real, and if you're waiting for the government to do it, good luck. What we're saying is, let's proceed under the assumption that this is real.
"What does that mean for history, for medicine, for physics, for chemistry, for astronomy? What does it mean for us as humans if we accept that the phenomenon has always been real?"
Tom concluded about his project: "This project is aimed at creating a beacon and a vehicle to be able to interact directly with Millennials across the world. Some of this stuff is empowering, and some of this stuff is frankly kind of scary. But you need to understand it, and you're going to need to deal with it when we're gone."