Corey Taylor: How I Think I Will Die
"The way I'd like to go is with one of my kids holding my hand in old age."
jomatami
Ultimate Guitar

jomatami
UG News editor since early 2013. King Crimson fan. I handle the 'news' around here.
Posted Aug 11, 2017 11:54 AM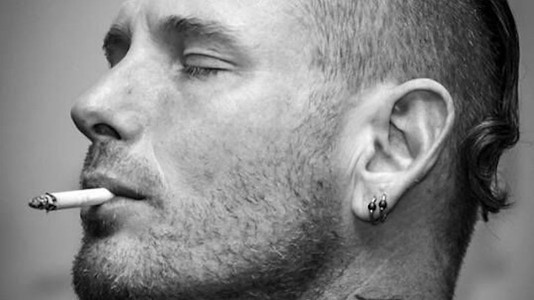 Corey Taylor was asked a bit of a morbid question by Vice: "How do you think you will die?"

He replied:
"When you become a family man, you tend to let go of the shit that may have taken some of the years off.

"I put different importance on different things now. I've really started to look after my own health, and pay attention to the needs of my kids, as opposed to what I need.

"I guess, for me, the way I'd like to go is with one of my kids holding my hand in old age.

"Slipping away, so they don't have to watch it."
Still on the topic of death, Corey was also asked: "Would you like to experience death, if it could be guaranteed that you'd be brought back to life?" His response:
"No, because I wouldn't want to feel that comfortable with death.

"When the time did come, when I was ready, I wouldn't want to be brought back from it.

"I love life so much that I just want to fight for it, every fucking second that I have.

"If there absolutely is another level to go to, I want to look back on this and know that I experienced everything there is to experience, and know that I did it the right way."