Cradle of Filth Reacts to Kanye West Wearing Their 'FUCK YOUR GOD' Shirt
The one with a nun threesome in the front.
jomatami
Ultimate Guitar

jomatami
UG News editor since early 2013. King Crimson fan. I handle the 'news' around here.
Posted Mar 20, 2017 04:15 PM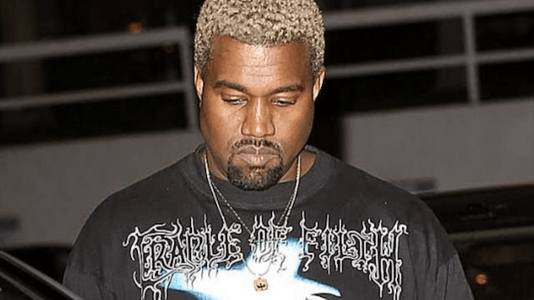 Cradle of Filth have posted a brief comment on Kanye West wearing one of their shirts, the one with a nun threesome in front and words 'FUCK YOUR GOD' in the back, saying:

"Kanye West. Cradle Of Filth fan. Fortunately not a collaborator."

The trend of non-metal famous people wearing metal shirts has been going on or quite a while. Whether or not people still care about it remains to be seen.

Needless to say, this was not the first time that Kanye, or his wife Kim were spotted wearing metal band T-shirts, which caused numerous controversial reactions. Even Kendall Jenner was seen around in a Slayer tee, which made a Slayer guitarist Gary Holt respond by wearing a t-shirt onstage with the text saying "Kill The Kardashians".

Last December, when Kanye was seen wearing Testament t-shirt. Alex Skolnick reacted negatively.

The band's post is available below.