Crowd Flips Off Linkin Park While Playing New Material, Chester Reacts
Live at Hellfest, one of Europe's biggest metal festivals.
jomatami
Ultimate Guitar

jomatami
UG News editor since early 2013. King Crimson fan. I handle the 'news' around here.
Posted Jun 19, 2017 08:08 PM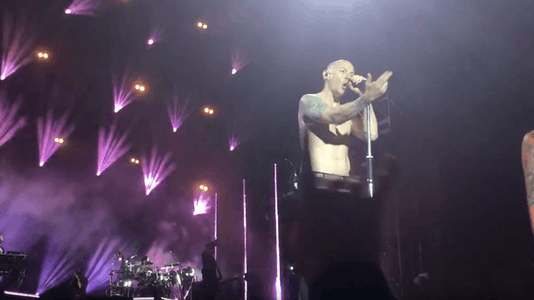 Linkin Park's latest material wasn't exactly met with positive vibes at this year's Hellfest - one of Europe's biggest metal events - prompting Chester Bennington to share a few tweets.
The singer said:
"Hellfest was fun. Had a blast watching people mosh to 'In the End' and then flip me off when we played 'Heavy.' I blew them kisses.

"After I blew kisses to the guys flipping me off. They smiled and gave me heart hands back.

"I welcomed the huge crowd of condemned souls to HELLFEST in my metal voice then we played 'Invisible.' The look of shock on people's faces.

"All kidding aside... the crowd was great and handled our set pretty well. Our French fans are awesome.

"Does anyone else find it funny that the same people calling us sellouts are suggesting that we change our set to conform to HELLFEST?"