Dave Ellefson: The One Good Thing About Megadeth's Revolving-Door Lineup Changes
"It's one of the blessings we have."
jomatami
Ultimate Guitar

jomatami
UG News editor since early 2013. King Crimson fan. I handle the 'news' around here.
Posted Aug 11, 2017 12:32 PM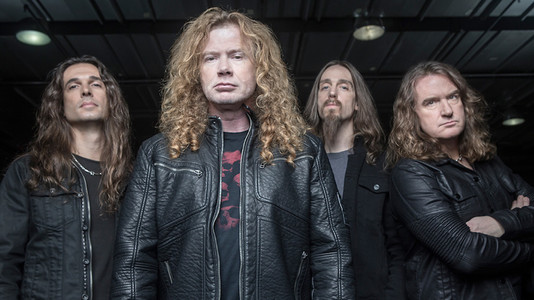 Bassist David Ellefson talked about Megadeth's frequent lineup changes over the years, telling 103.9 The Bear (transcribed by UG):
"It's one of the blessings we have.

"As difficult as lineup changes have been, I would say now - especially at this point - [it's great] to have guys that can give us kind of some of our own feedback, and also challenge us, 'Hey, you used to do it like this, why don't we try that again?'

"And then for us to go back. I'm sitting with Dirk [Verbeuren], and I'm going ripping through a bunch of old songs, and he's such a great drummer and we're playing some of these old tunes, and really realizing the details and things that were there.

"It takes me back in time, which is good, as the legacy of Megadeth."
Ellefson also talked about the importance of keeping that fan passion going, saying:
"Today we are playing with KISS and I, of course, grew up being a KISS fan, like probably everybody here.

"It's great that we've had our own successes, it's nice to play on stages with some of my heroes, KISS, Iron Maiden, Judas Priest, bands I grew up with.

"And look to that and go from that point where you are a fan, to being a contemporary, to being able to have your own successes. Then you're able to look up ahead and have that fan moment.

"Because as soon as we lose being a fan, whether it's you doing this, or me as an artist and a player, it's over!

"Because then it just becomes kind of a really hard job, you know what I mean? [Laughs] With a changing zip code every day. To keep that spirit alive is why we're all here."