Devin Townsend: The Issue I Have With Frank Zappa
Some call him the modern Zappa, yet Devy's not really into Frank that much...
jomatami
Ultimate Guitar

jomatami
UG News editor since early 2013. King Crimson fan. I handle the 'news' around here.
Posted Mar 10, 2017 05:37 PM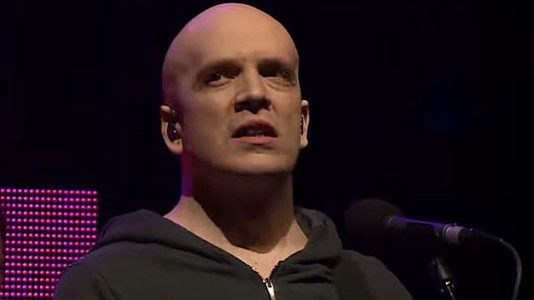 Despite being called the modern-day Frank Zappa by a portion of music fans, Devin Townsend said he's actually not into Frank that much.
The musician said on Talk Is Jericho: "I liked [Zappa], but I always felt he was... This is actually a hard thing to put across because Zappa fans are really serious...
"I would never in a million years deny his brilliance - a thousand more than I'll ever be. I just felt like he used his intellect in a sense that sounded condescending to me. It was more like, *snobby voice* 'I'm really smart and I've got a bunch of smart people playing with a xylophone here and you're really dumb.'"
Devy continued: "But you know who I did love? Captain Beefheart. Because it was a very similar kind of creative trip, but he was oblivious to the fact that he was out of his mind.
"And I loved that, because Captain Beefheart was like, *crazy voice* 'I'm gonna write a pop record' and it's like *mimics crazy trumpet sounds* woodoopdodoopdoopdoodoodoodooo, and people were like, 'Sure dude...'



"I liked that."