Emperor's Ihsahn: Why I Ditched My Ibanez & Jackson Guitars for Guitars Made of Composite Materials
Musician explains his fondness of Aristides Instruments.
jomatami
Ultimate Guitar

jomatami
UG News editor since early 2013. King Crimson fan. I handle the 'news' around here.
Posted Feb 20, 2017 02:48 PM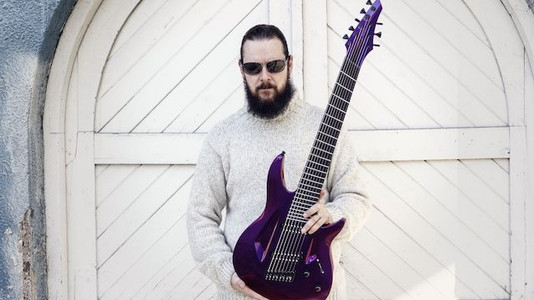 Emperor frontman and established solo artist Ihsahn recently discussed why he left his old Ibanez and Jackson guitars behind in favor of a much less-renowned manufacturer - a Dutch company called Aristides Instruments, which specializes in crafting instruments entirely from composite materials.
The musician told Music Radar about his current setup: "I still use my Blackstar amps in the studio and live. The Artisan 100 with some overdrive pedals can give you a heavy sound that is still punchy and clear. Over the years I've started to use more of those open sounds, rather than the total mess. You want that detail to come through and the Blackstars feel like they can do both - as well as being low-noise.
Focusing on guitars, Ihsahn noted: "But I have to mention my new collaboration with Aristides Instruments. I've been very privileged over the years; Ibanez built me some amazing guitars. I've been lucky to be in a position where I can pick and choose.
"I was skeptical to begin with, because Aristides build instruments purely out of composite material. Most guitar players would probably want to stay away from that - I did, too - but you won't believe how well they are made and sound. These instruments are resonant; there are no dead spots on the fretboard at all. They have a sustain and clarity which is unbelievable."
He continued: "I like their attitude; it's very black metal. [Grins] 'Let's do something that everybody shuns and prove them wrong!'
"For touring, they are not affected by humidity or temperature at all. They work closely with Tim [Mills] at Bare Knuckle, who has custom-made pickups for the material it's made out of. So I'm using Aristides pretty much exclusively now."

You can check out Ihsahn demonstrating his Aristides 060 Custom and Aristides 080s guitars below.