Ex-Of Mice & Men Singer Austin Carlile: I Lose Followers Any Time I Speak About God or His Son Jesus
"What I GAIN from knowing Him though... irreplaceable."
jomatami
Ultimate Guitar

jomatami
UG News editor since early 2013. King Crimson fan. I handle the 'news' around here.
Posted Jul 17, 2017 01:25 PM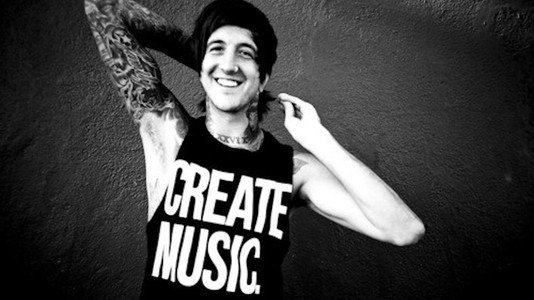 Former Of Mice & Men singer Austin Carlile, who got baptized and dedicated himself to God months before leaving the band, shared the following message via Twitter:
"It may not be 'cool' to believe, it may not be popular, but the GOD of the entire universe loves you.

"Realizing this changed my entire life.

"I LOSE followers any time I speak about God or His son Jesus, ppl don't wanna hear it. What I GAIN from knowing Him though... irreplaceable.

"And that's ALL I want to share with anyone who's willing to read, because there IS NOTHING MORE IMPORTANT. We ALL will die one day... then what?

"I turned my back on Christ at 17 when He took my Mom. Literally ran out of hospital, threw head & middle fingers in air screaming 'FUCK YOU!'

"The next 24 hours I tried drugs, drinking, and sex for the first time. In the next week almost went to juvenile correction for breaking and entering, grand theft auto, aggravated AND felonious assault...

"Followed by 10 years of alcoholism, drug use, loads of promiscuous sex and literally running away from God/doing all I could to separate myself from Him. My story is radical, but so is His LOVE, MERCY & FORGIVENESS.

"The bible says WHOSOEVER believes/follows shall have everlasting life. WHOSOEVER meaning whoever, anyone, everyone. As you ARE & not having to change to come before Him. HE changes you.

"A matter of the heart (filling that missing space) and the heart is what He heals & restores x If God can change/save Saul who literally KILLED Christians for $$$, (later named PAUL & wrote chapter in Bible) He can change YOU & I ❤?"