FFDP: What Really Happened During That Meltdown Show
Guitarist Zoltan Bathory issues statement.
jomatami
Ultimate Guitar

jomatami
UG News editor since early 2013. King Crimson fan. I handle the 'news' around here.
Posted Jun 15, 2017 06:59 PM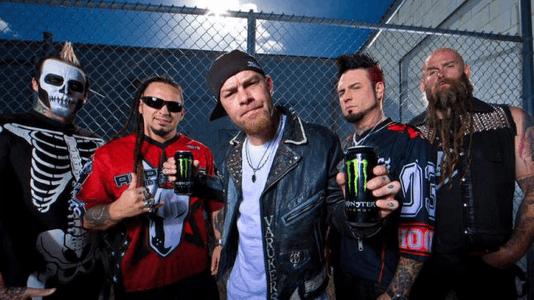 FFDP guitarist Zoltan Bathory issued an explanation on the onstage meltdown that occurred during the band's June 12 show in Tilburg, Netherlands, noting via Facebook:
"The show 2 days ago in Tilburg was an avalanche of clusterfucks - a crew member rolled the intro without verifying if we were all present - we were half way into the first song when we realized that - Ivan wasn't even in the building yet.

"To save the day our friend Tommy Vext of Bad Wolves ran out on stage and sung until Ivan arrived... but you can imagine Ivan's shock - the band was on stage without him - so things escalated form there.

"As his anger got the better of him and in the chaos, more and more crazy shit happened - mistakes such us wrong intros resulted in skipping songs, which resulted in getting handed the wrong instruments for the wrong songs...

"The aftermath was even crazier, so the events that happened in the following day left us no choice but to send Ivan back to rehab so he can take care of himself and come back stronger.

"The show must go on - we owe this to the fans - so Tommy will be singing with us for the rest of the tour. We had a great first show - thank you for the continuous love and support. Fans in Tilburg - we will be back - we will make up for the train wreck you unfortunately had to witness."