Gene Simmons on Failed Devil Horns Trademark Attempt: I Regret Nothing
"I'm too rich to care."
jomatami
Ultimate Guitar

jomatami
UG News editor since early 2013. King Crimson fan. I handle the 'news' around here.
Posted Aug 18, 2017 01:09 PM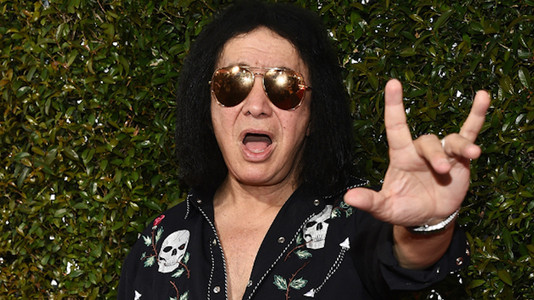 KISS bass mogul Gene Simmons addressed his failed attempt to trademark the devil horns, telling The Windsor Star:
"I regret nothing. Wake up every morning and let your conscience be your guide.

"Did you know I own the money bag logo? The dollar sign with the bag of money. I own all kinds of things.

"I own 'motion pictures' as a trademark. Anyone who thinks that's silly - the silliest thing I've ever done is wear more makeup and higher heels than your mommy.

"People said, 'You can't do that.' Actually, bitch - I can. I can do anything I want to do."
Gene also talked about calling his 2004 album "Asshole," saying:
"Well, hindsight's 20/20... I love the arrogance of 'Asshole.' It's often used as a term of endearment.

"I've certainly been called 'asshole' more than once. Starting with my mother.

"And I thought, 'Everybody's going to get the joke.' Apparently, they didn't.

"But I don't care. I'm too rich to care.

"Do what you want to do, and the world can take a hike. I'm blessed to be able to do that. You can surmise that it wasn't a record company executive's decision."
And now, here's Gene Simmons covering The Prodigy's "Firestarter."