Geoff Tate Reacts to First Time Seeing Queensryche Perform Without Him
"It was eerie and weird."
jomatami
Ultimate Guitar

jomatami
UG News editor since early 2013. King Crimson fan. I handle the 'news' around here.
Posted Jul 17, 2017 06:30 PM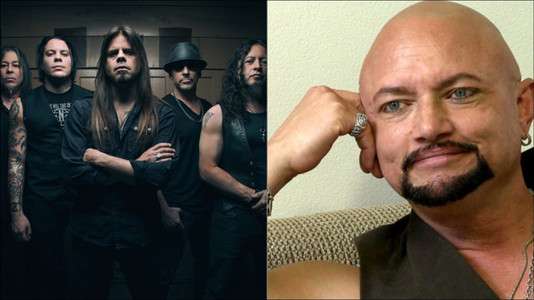 Geoff Tate revealed he heard his former band Queensryche with new vocalist Todd La Torre for the first time since parting ways, telling KOMP 92.3 (via Blabbermouth):
"Two weeks ago [on June 30], I was in Barcelona, Spain - I was playing with a band called Avantasia.

"I did a guest appearance with them - they were headlining the [Rock Fest Barcelona] festival, and I read on the roster list that Queensryche was opening the festival.

"So I went out earlier in the day and watched their set. It was the first time I'd seen the band play without me. I'd never heard their new singer.

"I watched them play and they were great, that singer is fantastic. He's amazing!

"He sounds just like me. It was eerie and weird.

"And then I met all the guys afterwards and shook hands with them, we hugged and said hello, and it was a really nice little reunion, you know, get-together."
Tate parted ways with Queensryche in 2012 after spending 30 years in the fold. You can check out some fan-filmed footage from the event in the embedded players below.