Godsmack Drummer Shannon Larkin: What Success Means to Me
"I've never done anything else in my life - I started playing clubs when I was 12."
jomatami
Ultimate Guitar

jomatami
UG News editor since early 2013. King Crimson fan. I handle the 'news' around here.
Posted Sep 11, 2017 06:52 PM
Godsmack drummer Shannon Larkin - also known for his work with Amen, Candlebox, Ugly Kid Joe and more - discussed his musical journey with Cryptic Rock, saying:
"It's been like living a dream. I've been blessed and fortunate enough for each of my bands that I have joined to be more successful than the last - which is very rare in this business.

"By success, I don't mean record sales and money.

"An example: obviously Amen wasn't as big as far as record-sales and money-making, but being the punk band of all of those, Ugly Kid Joe - which was a band I was in before Amen - was successful to me because of my past.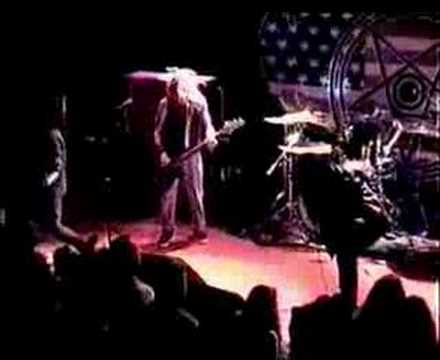 "It was a whole different genre of music and I got to experience many places in the world that I had never been to. So I kind of measured my success by how it makes me feel personally, other than how much money I'm putting into my bank account.

"Now I feel like my career - I guess that's what we do as musicians - is perfect with The Apocalypse Blues Revue, my newest project.

"While it will never, being in the Blues genre, come near to selling or generating the income that Godsmack has, it's given me more pride and pleasure as a musician than any other band I've been in.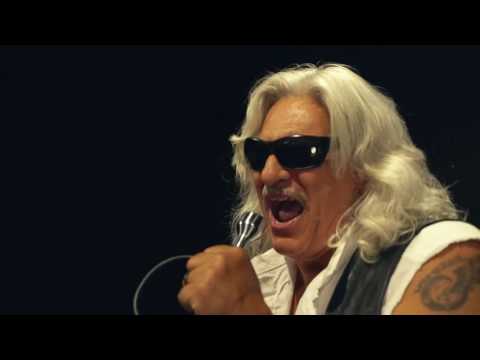 "As far as my career and my rise in this industry, I feel like I'm at my peak now with The Apocalypse.

"That's been living a dream. I've been in bands: I was very successful personally but I've never broken through the barrier of commercial success - in which I was blessed with Gold and Platinum records, Grammy nominations - and all the stuff that comes with being in a band like Godsmack that's successful commercially.

"When that happened to me - I'll tell you a story. I was in Amen for, I think it was almost five years, and we signed with Roadrunner at first. We put out a record, toured the world, did whatever.

"We were punk rock. We got dropped from Roadrunner after the first record and then turned around and signed a deal with Virgin Records, which is a major label. They then did the same thing: world tour, all that stuff.

"At the end of that, I had gotten married and my wife was pregnant. Amen was a very violent band, Casey Chaos, the singer, more often than not ended up destroying my drums and half the stage every night, at every show, and it'd be a bloody mess.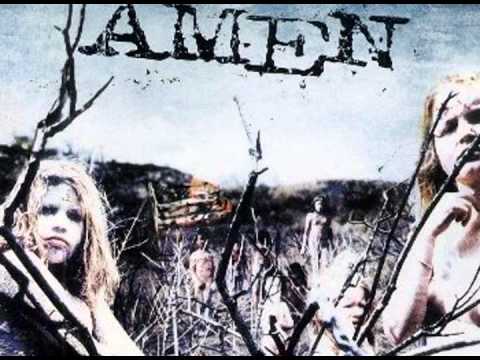 "With my daughter on her way - she actually came into this world and I was still in Amen. It was at the end of our second record cycle. I made a conscious decision that I've been doing this already for over 20 years, and I didn't feel that it was in my cards to ever achieve the dream of having the success and being a rockstar, per se.

"So I quit the band Amen and resolved myself to enter normalcy, and be a good husband and a good father. I was living in Santa Barbara, California, and I wrote into a community college there.

"I figured, you know what, I've had a good run but it's just - success, commercial success and money and fame isn't in my cards. So I quit Amen. Two weeks after that, after I quit the band [laughs] and enrolled in this community college in Santa Barbara, I got the call from [Godsmack frontman] Sully Erna and my life changed.

"So that was something that was given to me that I'd already written off. When things like that happen in life, it's a moment that's hard to eclipse in any way.

"I'd say besides Sully's phone call that day, the biggest moment in my life was watching my daughter come out of my wife, you know? [Laughs] That's how important it was when I got that call, it was life-changing and an affirmation.

"I've never done anything else in my life, by the way. I started playing clubs when I was 12, and so throughout my whole life I've never worked a job. So Godsmack was the ultimate reward for my work and dedication over the years!"