Griffin Technology
, one of the world's foremost creators of accessories for home, mobile and personal technology, is increasing its presence in the music products industry with the introduction of several new accessories for
Apple iOS
at
Summer NAMM 2013
(Booth 938 in Hall B, Nashville Music City Center). These new products -
StudioConnect
with
Lightning
,
GuitarConnect Pro
,
GuitarConnect Cable
and
MicConnect
- will inspire a new breed of musician that wants to practice, record and perform his or her music anywhere, using the power of an Apple iPad, iPod or iPhone.
"GarageBand and other computer recording programs have become immensely popular with musicians who want to create studio quality tracks on the go, and at any time,"
says
Ethan Opelt
, Line Manager of Griffin's Audio category.
"Our new Apple iOS music accessories offer easy connectivity so artists can capture and build on their ideas whenever inspiration strikes."
StudioConnect with Lightning is Griffin's popular all-in-one audio interface for music creation on the iPad, now compatible with the new fourth generation iPad and iPad mini. In one compact device, StudioConnect provides great-sounding plug-and-play convenience for guitars, stereo audio, MIDI-In/Out along with a Lightning charging dock. It also features line-level RCA stereo output and stereo headphone output with separate volume control. The streamlined StudioConnect interface features Audio In that enables users to plug in an instrument through a mono 1/4" jack, or connect a mixer via the stereo 1/8" jack. Audio Out includes left and right line-level RCA jacks. The 1/8 stereo headphone jack, with its dedicated volume knob, allows for monitoring. Standard 5-pin MIDI In and Out ports accept a sequencer, patch bay or other MIDI gear, allowing the iPad and MIDI apps to act as a MIDI controller. The updated StudioConnect with Lightning is now available for $149.99 MSRP. GuitarConnect Pro solves the connectivity problem between a guitar and an iPad, iPhone or Mac computer in one convenient 1/4 instrument jack connector. Simple and intuitive, GuitarConnect Pro converts a guitars analog signal into a 100% digital connection so users can play, record and even multitrack in 24 bit, 48kHz quality. GuitarConnect Pro features a built-in gain control wheel allowing musicians to easily adjust the strength of the instruments input signal. Offering multi-compatibility between Mac OS X and iOS, GuitarConnect Pro comes with three detachable cables, including the new Lightning Connector, a traditional 30-pin Dock Connector and a USB Connector. GuitarConnect Pro will be available late July 2013 for $99.99 MSRP. Similarly, Griffin's GuitarConnect Cable lets musicians hear their guitar as they play through effects apps on an iOS device. A 1/4 jack plugs into a guitar or bass, a 1/8" plug plugs into an iPad, iPhone or iPod touch, while another attached 1/8 jack accommodates a pair of headphones for monitoring. Musicians can perform along with pre-recorded tracks or effects loops, such as Apple's GarageBand and most Core Audio apps, in complete silence. GuitarConnect Cable is available now for $29.99 MSRP. Great for performance, practice or recording, Griffin's new MicConnect is an easy-to-use, battery-powered microphone interface for iPad, iPhone and iPod touch. An XLR input on one end is used to connect a microphone, and a 1/8" audio cable on the other end plugs into the iOS device's headphone jack, allowing for the recording of pristine vocal tracks. MicConnect's +48V Phantom power accommodates both condenser and dynamic microphones for the highest quality recording. In addition to its use with microphones, MicConnect also makes it possible to record amplifiers, acoustic instruments and other music-making tools right into GarageBand. MicConnect is now available for $39.99 MSRP.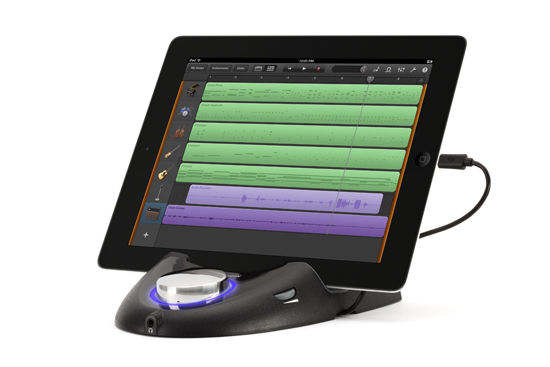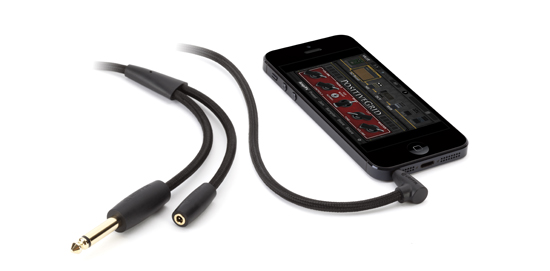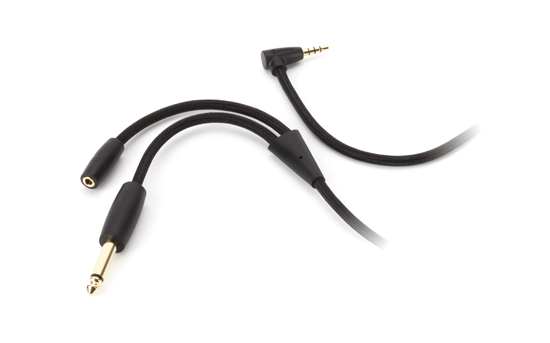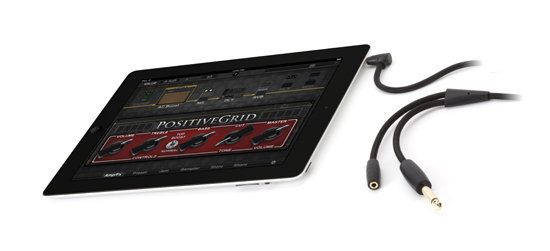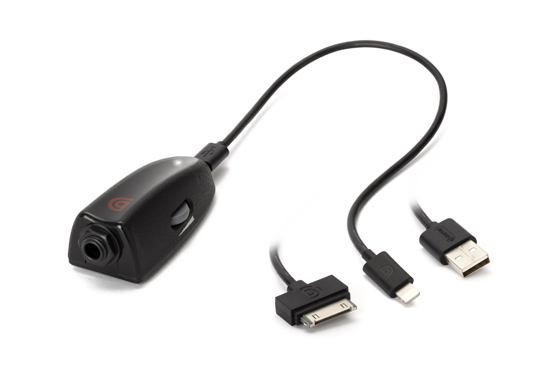 For more information about Griffin Technology, please visit
GriffinTechnology.com
.