Here's a 17-String Guitar, Expect It in the Hands of Jared Dines Soon
"Djent 2017 coming soon."
jomatami
Ultimate Guitar

jomatami
UG News editor since early 2013. King Crimson fan. I handle the 'news' around here.
Posted Oct 17, 2017 05:39 PM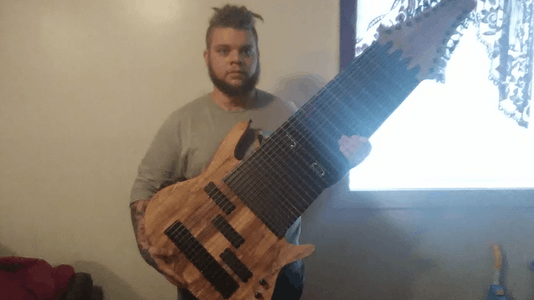 An interesting photo has surfaced from Olson Guitarworks, showcasing a brand new 17-string guitar the luthier has crafted for Jared Dines.
The message reads:
"Built this 17-string for YouTube personality, Jared Dines. Stay tuned on his YouTube channel to see it in action!"
Dines has confirmed the claims by sharing the post, you can check out the mammoth axe below.