Here's Dave Grohl Rocking Out in the Pit at Metallica Show
Cuz fuck the VIP shit.
jomatami
Ultimate Guitar

jomatami
UG News editor since early 2013. King Crimson fan. I handle the 'news' around here.
Posted Aug 12, 2017 07:34 PM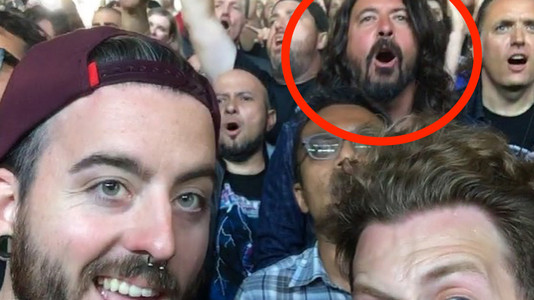 During Metallica's recent show at the Rose Bowl in Pasadena, CA, Dave Grohl was spotted rocking out in the pit.
You can check out the pics below.