John Petrucci: What's the Longest Time I Went Without Playing Guitar
"I think it's healthy to take that time off as well."
jomatami
Ultimate Guitar

jomatami
UG News editor since early 2013. King Crimson fan. I handle the 'news' around here.
Posted Jun 17, 2017 01:05 PM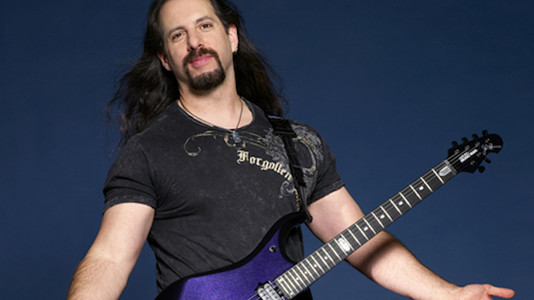 John Petrucci was asked by Rick Beato whether he's ever gone longed periods of time without playing, to which he replied (transcribed by UG):
"Yeah, it happens. I have a family, you get home and it's a different setting right away.

"There's a part of it where you're not in a situation where your only point of the day is to play this show and everything leads up to that - everything you do, everything people do for you to get you to that point, is towards that one goal.

"As a husband and father, it's not that. That's a small aspect of it, it becomes less of a focus and priority, and other things come to the front.

"So there's part of that, and part of it is like, you almost get this feeling like you need to decompress and not play. And that's something that's fun about that, as well."
Asked to name the exact highest amount of time he went without playing, John replied:
"I've gone longer than a week. I've gone a couple of weeks. It's... you feel weird, because you're so used to playing, you almost get...

"It's a combination of feeling guilty and also like a drug, like that you need it - you have to play.

"I'll feel my calluses and go, 'Hm, I gotta get back to it.'

"So it's always drawing me towards it. But I think it's healthy to take that time off as well. And as we know, there's so much more to life, right?"