Josh Homme: I'm Singing in QOTSA Because I Couldn't Find Anyone Else to Do It
"The size of the role that I have never mattered to me."
jomatami
Ultimate Guitar

jomatami
UG News editor since early 2013. King Crimson fan. I handle the 'news' around here.
Posted Aug 09, 2017 05:34 PM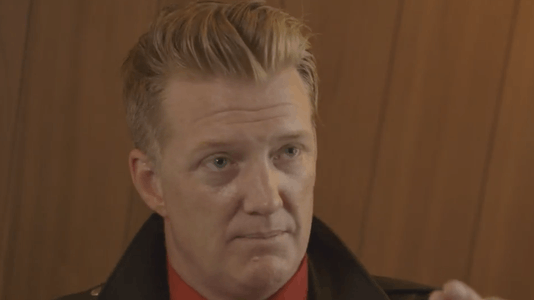 Josh Homme talked about the beginnings of QOTSA and taking on the role of a singer after playing guitar only in Kyuss, telling Rob Delaney via Noisey (transcribed by UG):
"I tried to find the singer.

It's hard. It's like, 'Will you make sounds with your face and do it here with us?' It's hard to find somebody.

"I had to learn in front of everybody - it was really a trial by fire. I could liken it to doing stand-up for the first time, 'cause you think you know it, but then you go to do it, and it's not easy.

"The size of the role that I have never mattered to me. If the thing is good - who cares?

"I would kinda say it's like being on a ship in the ocean. If the cook fails, you die; if the rigor fails, you die; if the captain fails, you die.

"They are all equally important. The only problem is if the cook wants to be the captain, or if the captain wants to be the... That role envy is a problem. That's where mutiny comes from.

"And why live in a world where... 'I wish I could do that, but I'm not!' That's just your own fucking excuse, just fuckin' go ahead and do it.

"I wasn't in love with singing. I thought, 'What if there was a band that's just rotating all the time?' These flavors all in one, like going to a festival, but it's in one band."
Focusing on other musicians who contributed vocals to QOTSA music over the years, Josh noted:
"[Mark] Lanegan's like... If he was the voice on your phone, fuck that Siri shit! And then Nick [Oliveri] has his own reality that's totally alien and wonderful too.

"I would love to be in that environment with multiple people that have that skill. It's great to just watch them. Like on the Iggy tour, I got to just play guitar and dance for the first time since Lanegan and Nick. That's why I love being in Eagles of Death Metal!"