Josh Homme: Why I Hired Mark Ronson as Producer for New QOTSA Album
"I knew I wanted to make something that sounded very tight, and with the air sucked out of it and very clear."
Ultimate Guitar

jomatami
UG News editor since early 2013. King Crimson fan. I handle the news around here.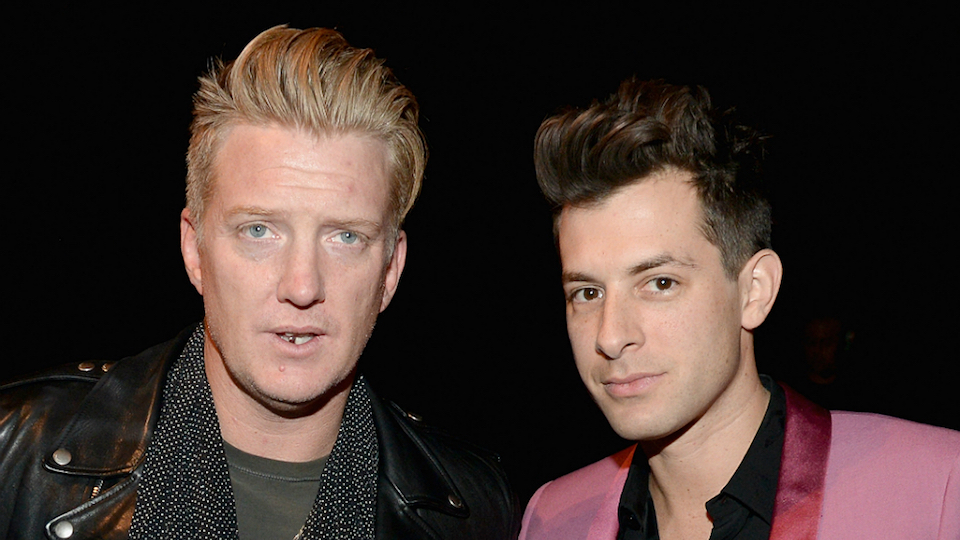 Josh Homme talked about hiring Mark Ronson as the producer of new QOTSA album "Villains."
Explaining to Zane Lowe how he connected with Mark while recording guitars for Lady Gaga's recent single "Perfect Illusion" - which Ronson co-produced - Homme noted:
"I'd met him a couple of late nights before.

"Within an hour of working with him on this Lady Gaga stuff, the references - that glossary you use to talk about stuff and what was important to him, I realized there's this grand overlap - of interest and fascination and elation in making music.

"I think one of the reasons was to act like a talisman as a reminder of listening to 'Uptown Funk.' It's very tight and vacuous. It sounds fucking great.

"I knew I wanted to make something that sounded very tight, and with the air sucked out of it and very clear.
"So he was just a great reminder just as an opening and then his desires are so beat-centric. And so are mine that we had this tremendous amount of overlap. And then that sort of giggling over the gold – the excitement of creating something, he has that.

"During the making of this, I kept calling this - we're going to crescendo camp, where things take over for a second.

"Because it was like, why can't something take over the mix? And bury it? And when the tablecloth is pulled, you reveal this next thing. And he was very into that idea...

"So you get these philosophies that you start working on and they sort of take over."
Josh also told NME:
"I've known Mark casually for a couple of years - we've both been up late in the same places.

"In the same way that I met Mark Rankin by listening to 'Rolling in the Deep' and I thought, 'Man this song sounds amazing' - my kids were listening to 'Uptown Funk,' and I thought, 'This sounds amazing, it's really tight and dry,' and that was the direction I wanted to take this record in.

"Then Ronson called me up to work on this Gaga stuff and within half an hour I was like 'I think I'll ask Ronson to do this' - it will confuse and dismay people. I think one of the true joys of being in a rock 'n' roll band is to define expectations just so you can defy them."
Meanwhile, Ronson said about working with the gang:
"Queens are and have always been my favorite rock n roll band ever since I walked into Tower on Sunset and bought 'Rated R' in the summer of 2000, so it was incredibly surreal to be welcomed into their secret, pirate clan—or the 'jacuzzi' as Josh likes to call it.

"I also knew that my super fandom alone would not keep me in the jacuzzi.

"There were moments during the making of the album in which I was aware I was watching my musical heroes craft something that was sure to become one of my favorite moments on any Queens album. And to have some part in that felt like being in a dream–a very heavy, dark, wonderful dream."
New QOTSA album "Villains" is due out on August 25, you can check out "The Way You Used to Do" single below.