Kansas Frontman: These Are 10 Best Kansas Songs If You Ask Me
Mr. Ronnie Platt names his favorites
jomatami
Ultimate Guitar

jomatami
UG News editor since early 2013. King Crimson fan. I handle the 'news' around here.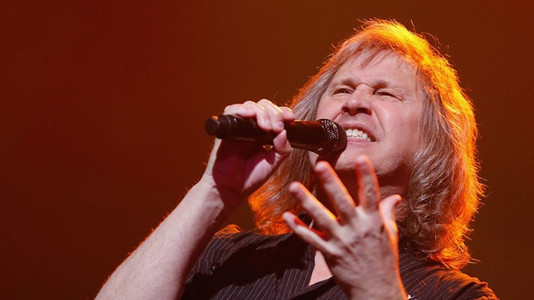 Kansas frontman Ronnie Platt recently sat down with Prog Magazine to jot down a set of 10 tunes from his own bands he believes are their finest work.
Carry on Wayward Son
"Most likely the first Kansas song I ever heard. Being a singer from a very young age, this song with its a-cappella opening grabbed me, followed by the ever changing dynamics. It began my love not only for the band but for progressive music."
Away From You
"The first Kansas song I had sheet music for. The hard-driving feel at the beginning and its intense vocal had this song as one of my early favorites."
Miracles Out of Nowhere
"The complexity of the song - with the melodic violin and fugue interlude - captured my musical imagination."
The Wall
"Another song from 'Leftoverture.' The guitar lead coming in immediately and then concluding the intro with harmony guitars, heartfelt lyrics, and a passionate, dramatic conclusion, has always been near the top of my list."
Song for America
"This song challenged me. I always loved the song but when it appeared on the very first set that I performed with Kansas, I became a 'study' of the song. The piano parts were intense! It is the song that brought my piano playing to a new level."
Visibility Zero
"Powerhouse from beginning to end, hard-driving guitar and David Ragsdale's violin screaming the solo! A song to make you think."
Hold On
"A song I heard in my younger years and always loved, a song of hope and faith. The growing intensity of the vocal and the melodic guitar solo has just always has given pleasure to my ears. Since performing with the band, this song has become my unofficial signature song."
Stand Beside Me
"This song's lyrics and soothing melody are compounded by a compressed and chorused fretless bass. It instantly drew me in and didn't let go."
Windows
"Back in 1982-83 my cover band performed this song as a part of our set list for quite some time. The 'up' tempo, flow of endless notes and the harmony leading every line of the verse rocks!"
Can't Cry Anymore
"Dramatic through and through, Steve Morse on guitar and, in my opinion, Steve Walsh at his finest."