Lars Ulrich: I Once Had to Sell My Record Collection So Metallica Could Eat
"I sold the whole box to a guy named John Strednansky for $300."
jomatami
Ultimate Guitar

jomatami
UG News editor since early 2013. King Crimson fan. I handle the 'news' around here.
Posted Aug 10, 2017 07:18 AM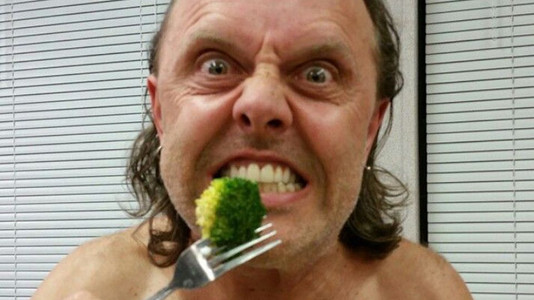 Lars Ulrich remembered the early struggles of Metallica, telling Voir (via Google Translate):
"I sold my 7-inch singles, the EPs. I sold the whole box to a guy named John Strednansky for $300.

"We needed money to eat. We ate.

"Since that time, I have bought some of the singles back. But at the time, you had to do what you had to do!"
He also remembered a label called Banzai Records printing and distributing the band's material back in '85 and how their edition of "Ride the Lightning" had a typo on the song listing, saying:
"'For Whom the Bells Toll,' that's it!

"Listen, at that time, we were very happy to be able to make records. There is a version of 'Ride the Lightning,' which came out on the Bernett label, it was a trick in France. It was green.

"At that time, there was not a lot of resources, they were doing what they had to do and they were passionate about it. They were in the right frame of mind. They believed in Metallica and as a matter of fact, stuff like that happened.

"This kind of stuff does not fade when you find yourself on a major label. Certainly I remember Banzai, it was a beautiful period, beautiful years. We appreciate everything they did at the time.

"Who would have thought that 33 years later, we would be sitting here together in a trailer. A trailer with an air conditioner, with drapery covering half of the trailer. Pure luxury!"
During the rest of the chat, Ulrich confirmed that "Master of Puppets" re-release is coming fairly soon, saying:
"We will try to get it out by the end of the year. It's coming. We are working on this.

"There are so many things associated with 'Master of Puppets.' It is an immense project. We spent a lot of time working on 'Hardwired.' 'Master of Puppets is,' of course, the next [re-release]. We hope to release it by the end of the year, if not, a little later."