Lars Ulrich: Metallica Was Astounded By the Awesomeness of Babymetal
Drummer shares his thoughts on the kawaii metal act.
jomatami
Ultimate Guitar

jomatami
UG News editor since early 2013. King Crimson fan. I handle the 'news' around here.
Posted Apr 26, 2017 04:24 PM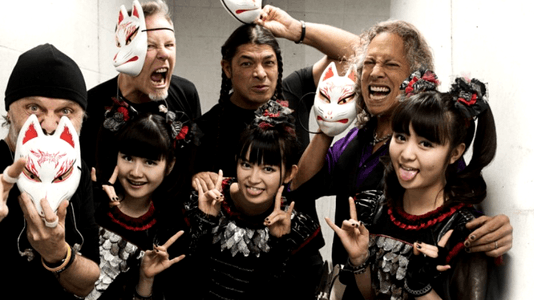 Lars Ulrich shared his thoughts on Babymetal, saying ahead of the band's performance as an opening act for Metallica in Seoul, South Korea earlier this year (via Reddit):
"We saw them in 2013 at a festival, and we were astounded by their awesomeness. As you know, they are now touring around the world, opening for the Red Hot Chili Peppers...
"They've been doing a lot of cool things and they have plenty of experience with live shows. So, when we were about to come [to South Korea], we thought, this is their area, so to speak. [Laughs]
"It was a privilege for us to play together with [a band of] such a presence, and I look forward to showing their performance to my wife. I've always said, 'You must absolutely watch them!'. They're so cool, I'm already excited about it.
"And also, of course, because I'd like our fans to enjoy the best show. I don't know how many stages we will share with Babtmetal, but I'm happy to be together with them for tonight's show [in Seoul]."