Lars Ulrich: The Metallica Song Fans Request to Hear Live the Most
Also: James Hetfield reveals where he lifted the "Do you want heavy?" announcment to "Sad But True" from.
jomatami
Ultimate Guitar

jomatami
UG News editor since early 2013. King Crimson fan. I handle the 'news' around here.
Posted Jul 14, 2017 12:33 PM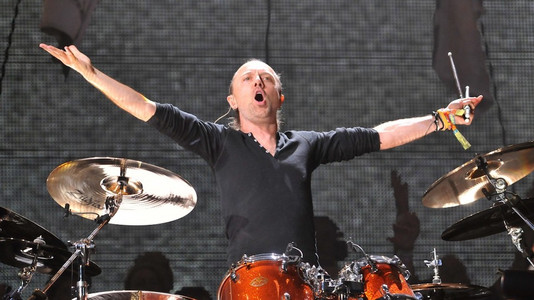 Lars Ulrich discussed Metallica setlists with Rolling Stone, saying:
"In 2014, we did a 'Metallica by Request' tour [which allowed fans to vote the setlist for each show].

"The interesting thing is every night of that whole tour - 30, 40 shows - 'Master of Puppets' was the highest vote-getter.

"We were very transparent about how we did it. People could see the numbers, and Master of Puppets was number one for every show. And then 'Fade to Black,' 'Enter Sandman' and 'One.'"
During the rest of the chat, James Hetfield talked about how he starts "Sad But True" by asking the crowd "Do you want heavy?", saying:
"I think I lifted that from King Diamond.

"There was a live tape of Mercyful Fate in the early '80s, where he was talking some funny rap onstage about, 'I see some discos out there.'

"It was broken English, trying to say, 'I see some fans of disco.' So he'd say, 'I see some discos out there. Why don't you get outside. We're here to play heavy. We're going to give you heavy!'

"And I just kind of borrowed that. It became one of those things before 'Sad but True.'"