Lars Ulrich: Why Metallica Is Never Going to Stop Making Albums
Never as in "make records 'til we fall over."
jomatami
Ultimate Guitar

jomatami
UG News editor since early 2013. King Crimson fan. I handle the news around here.
Posted Apr 24, 2017 10:24 AM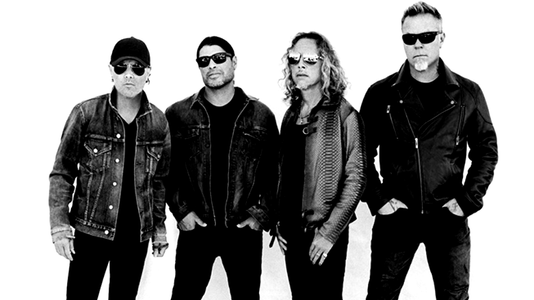 Lars Ulrich was asked by Rolling Stone about more and more classic rock and metal acts turning their backs to album format because of poor sales, to which he replied (transcribed by UG):
"When you've been in the game this long, we're not down there to remember how 'Master of Puppets' goes, we're down there to get the blood flowing and get the limbs and the joints and all that stuff kind of lubed up.
"I can tell you, and I know 'cause I've been there every moment - we're busier and more enveloped in Metallica than we've ever been. Metallica is more of a full-time thing than it's ever been.
"Because back in the day, we used to have these different dynamics and patterns - we write a record, we record a record, we tour the record, then we disappear for a year.
"We don't disappear anymore, we're always [doing something] - festivals, Record Store Day, reissues... You got one foot in the future and one foot in the past, there's always this kind of push and pull between wanting to run amok in the future and discover new paths and being respectful to your past.
"We spent a better part of the first 25-30 years turning our backs on our past 'cause we were so fearful of repetition.
"And then, one of the most significant things was when Rick [Rubin] said, 'It's OK. You can be happy and proud about your past, embrace your past for inspiration.'"
Metallica drummer concluded: "I hope we keep making records 'til we fall over. That's what inspires us and gives us a sense of relevance - still being in the game. That's important for us.
"I respect if our peers feel different, but for us, writing songs, that feeling that we've still got something to say is important part of just feeling vital and confident, feeling good about yourself."