Learn Something: 21 Greatest Guitar Techniques of Tony Iommi
How to get the style of the Black Sabbath icon.
jomatami
Ultimate Guitar

jomatami
UG News editor since early 2013. King Crimson fan. I handle the 'news' around here.
Posted Sep 25, 2017 02:27 PM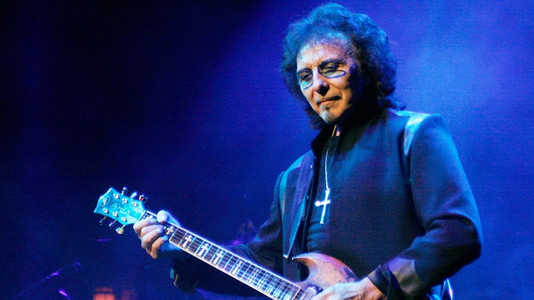 Mike from The Art of Guitar presented an interesting video lesson focusing on the top guitar techniques of Black Sabbath master Toni Iommi.
You can check out the list of techniques below, make sure to watch the embedded clip for the whole thing.
Tony Iommi guitar techniques
0:34 Deeper Note/Chord Alternatives
2:03 The Interval of the Devil
3:23 Using Space As a Tool
4:34 Hammer/Pull Pentatonic Runs
6:52 Adding the 2nd Interval
8:44 Behind the Nut Bends
9:57 Quarter Bends
11:18 Frantic Vibrato
13:42 Hammer On Power Chords
14:30 12th Fret Barre Fill
15:50 Mega Trills
17:00 The Power of Repetition
17:57 Descending 3rd Sequence
19:02 Tuning Down 1 1/2 Steps
19:30 Triplet Riffs
21:06 Extended Bends
22:26 Pedal Tone Riffs
23:01 Pentatonic Bend Motif
25:09 Layering Solos
26:03 7(no 3rd) Chord
27:23 The War Pigs Lick