Limp Bizkit Boot DJ Lethal From Tour
It looks like DJ Lethal has been fired from the band for a second time in a year, following a struggle over drug addiction in 2012.
Ultimate Guitar
Posted Mar 22, 2013 03:38 PM
Limp Bizkit appear to have fired DJ Lethal for a second time, cutting him out of their April tour at short notice.
Lethal was first fired from the band one year ago because of concerns about excessive drug use, but the group made up and accepted his apologies by October 2012.
While it is not clear exactly why Lethal is being cut out of the current tour, or whether he's officially out of the band, it looks like he's been unable to resolve his personal issues for now.
In a message on his Twitter feed which has since been deleted, Lethal said: "Pretty bummed out. Was looking forward to going back out on the road and rockin out. It wasn't my decision. I'm open. Imagine [being fired] twice."
The band have also cut him out of their latest promo shots, according to Metal Insider. Here's the original press shot and the new tour poster: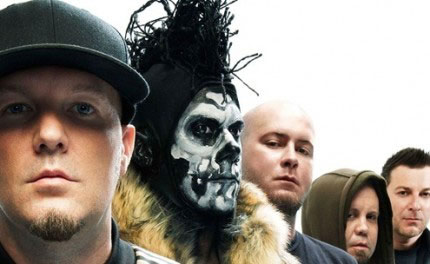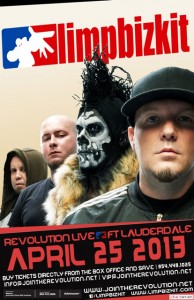 If you want to catch Limp Bizkit live on their new US tour, check out the tour dates here:
4/25 - Ft. Lauderdale, FL - Revolution Live 4/27 - Jacksonville, FL - Jacksonville Metro Park 4/29 - Asbury Park, NJ - The Stone Pony 4/30 - Huntington, NY - The Paramount 5/01 - Philadelphia, PA - Theater Of Living Arts 5/03 - Baltimore, MD - Ram's Head Live 5/04 - Concord, NC - Charlotte Motor Speedway 5/05 - Cincinnati, OH - Bogart's