Limp Bizkit Reportedly Present Album Cover, Announce UK Tour
Possible cover of "Stampede of the Disco Elephants" surfaces online.
Unregistered
Ultimate Guitar
Posted Aug 29, 2013 07:12 AM
UPDATE: As it was revealed later, this is just a fan art by Daniel Carrington.
Limp Bizkit revealed possible cover of their upcoming album "Stampede of the Disco Elephants."
Drawn in the same style as the cover of the bands latest Lil' Wayne joint single "Ready to Go," it represents three elephants in disco glasses, running through savannah on improvised racing tracks.
The band also revealed UK tour dates (via Metal Hammer). Fred Durst-fronted band will be joined by rave metallers Crossfaith and goblin metal act Nekrogoblikon.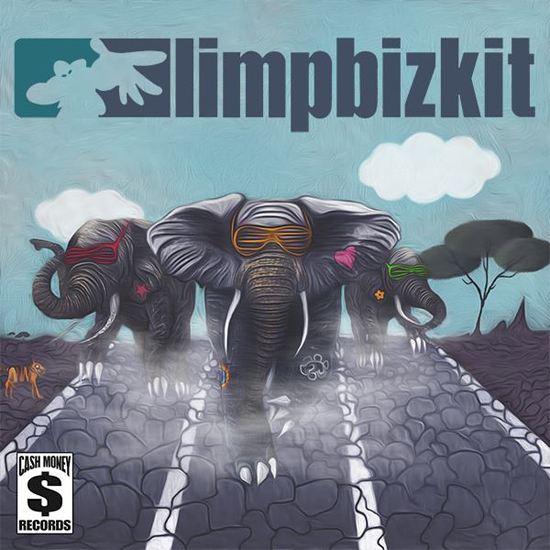 Limp Bizkit UK Tour dates are:
02/08 - Cardiff - Cardiff University 02/09 Liverpool - O2 Academy Liverpool 02/11 Dublin - Olympia Theatre 02/12 Bristol - O2 Academy 02/13 - Birmingham - O2 Academy 02/15 Newcastle - O2 Academy 02/16 Glasgow - O2 Academy 02/17 Manchester - Academy 02/19 Norwich - Nick Rayns 02/20 Southhampton - Guildhall 02/21 London - O2 Academy Brixton