Line 6 StageSource Loudspeaker Wins Top Honors at 2013 Musikmesse Show
StageSource L3t powered loudspeaker wins prestigious 2013 M.I.P.A. Award in the Pro Audio Portable Sound category.
Unregistered
Ultimate Guitar
Posted May 14, 2013 07:57 AM
Line 6, Inc., leading manufacturer of innovative solutions for musicians, won top industry honors at the 2013 Musikmesse show for its innovative StageSource L3t all-in-one PA speaker.
At the 14th annual Musikmesse International Press Awards ceremony, the StageSource L3t powered loudspeaker won the prestigious 2013 M.I.P.A. Award for Pro Audio Portable Sound. This represents the highest honor from the editorial staffs at over one hundred international music industry magazines. As the recipient of the company's 10th M.I.P.A. Award, StageSource L3t stands alongside previous winners such as the groundbreaking POD HD multi-effects processor and Variax electric guitar.
"This award is an incredible validation of Line 6's bold new thinking when it comes to solving the problems performing musicians experience every day," said Max Gutnik, Line 6 Vice President of Products. "StageSource speakers deliver the absolute highest sound quality and incorporate cutting-edge workflows, making them easy to use and perfect for a wide variety of live sound applications. Congratulations to the team here at Line 6 and thanks so much to the M.I.P.A. membership for this award."
Since 1999, the M.I.P.A awards have been presented at a special awards show and reception held during the annual Musikmesse/Prolight + Sound show in Frankfurt, Germany. Editorial staffs from over 100 magazines vote each year to honor the best musical instruments and audio equipment in more than 40 categories.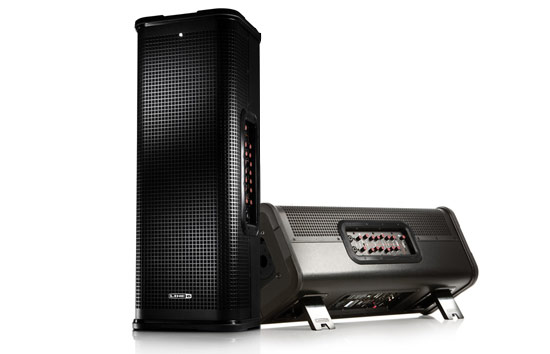 About Line 6, Inc.: Line 6 has been at the cutting edge of digital audio product development for musicians and audio professionals since the company pioneered the digital modeling guitar amplifier in 1996. Before the Line 6 brand was formed in the mid-'90s, co-founders Marcus Ryle and Michel Doidic were principal developers for the Alesis ADAT, the digital multi-track recorder that revolutionized the recording industry. Today, Line 6 produces a wide variety of hardware and software products including POD multi-effect processors, POD Farm software plug-ins, Spider guitar amps, a range of professional instrument and microphone digital wireless systems, digital live sound mixers, and speakers, as well as the Mobile In premium digital guitar interface and Mobile Keys keyboards for Apple iOS devices. For more information, visit Line6.com.