Linkin Park: 'One More Light' Is About Losing a Friend, Chester Could Barely Perform It Without Choking Up
"The message of the song is when you are dealing with something so deep as losing a friend - reach out to people."
jomatami
Ultimate Guitar

jomatami
UG News editor since early 2013. King Crimson fan. I handle the 'news' around here.
Posted Jul 21, 2017 01:13 PM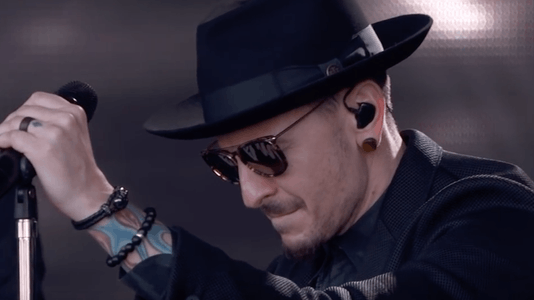 Radio.com unveiled a previously-unreleased interview with Mike Shinoda from this May, in which he discussed Chester Bennington's reaction to Chris Cornell's death, saying:
"We were booked to play the show so that we could promote our new single 'Heavy' and then we heard the news about Chris Cornell.

"We had had a little pow-wow in the dressing room before we went on and we said the thing that's good for the band to do is play 'Heavy,' but the right thing to do is play 'One More Light' because it's about the loss of a friend.

"It's one of the most important songs on the record, and it may never be a single, but it's just an important song and it's the right song to play so that's what we ended up doing.

"When we were doing a sound check Chester couldn't even make it through the song, he was getting halfway through and getting choked up.

"Even when we did play the whole song, and it was live on TV, or taped for film for TV, he kind of just stopped like towards the end like he missed the last couple lines, just couldn't finish the song.

"Fans were crying in the audience, and I think it was cathartic, I think it was good.

"The message of the song is when you are dealing with something so deep as losing a friend, or in this case somebody you just admire, somebody you look up to when we're talking about some of these fans in the audience - one of the things I think you can do is reach out to people and offer them community, let them know we're a family, we're community, we care about each other.

"Whether a friend who lost somebody, a family member or whatever, to reach out and let them know even that you're thinking about them, sometimes that's enough."