Machine Head's Flynn: Metal Became Boring, We've Been Singing About Same Shit for 30 Fucking Years
Hip-hop is more interesting these days, the frontman says.
jomatami
Ultimate Guitar

jomatami
UG News editor since early 2013. King Crimson fan. I handle the 'news' around here.
Posted Nov 21, 2017 12:47 PM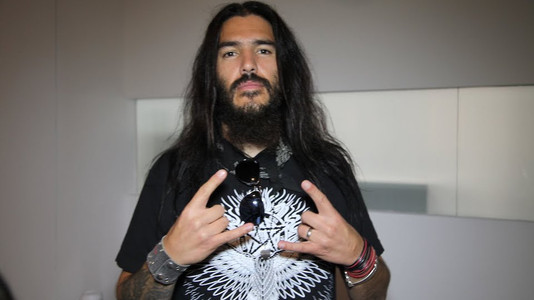 Not long after Limp Bizkit guitarist Wes Borland said metal became boring, Machine Head frontman Robb Flynn shared a similar stance, explaining how he's much more into hip-hop these days.
He told SiriusXM (via Blabbermouth):
"I don't listen to a whole lot of metal - I'm being straight with you. To me, a lot of it doesn't interest me, a lot of the lyrics don't interest me.

"I listen to a lot of hip-hop. I grew up on a lot of hardcore, punk rock, hip-hop, and I just love... Love it or hate it, I love just the fucking direct, ignorant-ass lyrics of hip-hop.

"It's very clear, it's very blunt; there's no metaphors. Metal's full of metaphors. We've been singing about the same shit now for 30 fucking years and I get a little bored with it.

"And with this record [upcoming MH album 'Catharsis'], I really wanted to just strip it down and make really clear, really simple, really blunt... Especially my choruses, just really clear... Like real vulgar language and coarse language, and it's a good vibe, man."
During the rest of the chat, Robb once again pointed out how the new album will not be heavy or thrashing but rather "very grooving, very melodic."
Flynn concluded:
"How the fuck do you blow people away? How do you say something different?

"'Cause there's the two sides - there's the type of bands that are, like, 'We wanna be AC/DC. Never change. It's always the same.'

"And then there's The Beatles, which is probably the most evolution that's ever happened over the course of 10 years in music history.

"I don't wanna say we've changed that much, 'cause I never think that we have, but I love the evolution. I love trying to find some new thing that keeps you going."
"Catharsis" is due out January 26 as the band's ninth studio album, you can check out the "Beyond the Pale" single below.