Mark Tremonti: How Important Showmanship Is in Metal
"As long as you're natural on stage then that adds to it."
jomatami
Ultimate Guitar

jomatami
UG News editor since early 2013. King Crimson fan. I handle the 'news' around here.
Posted Sep 13, 2017 10:23 AM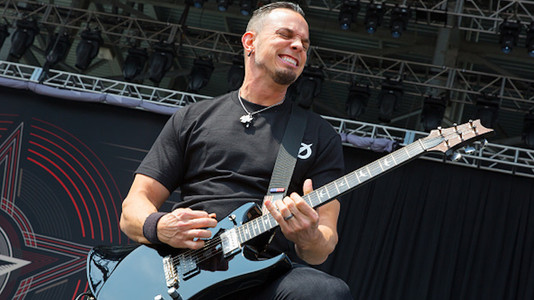 Mark Tremonti (Creed, Alter Bridge) was asked by Metal Hammer whether it's "important to keep showmanship alive or does metal not need to worry about it," to which he replied:
"As long as you're natural on stage then that adds to it.

"I'm a different person when I'm on stage. I look back at some of the poses I pull and can't believe it, but if you're overdoing the theatricality when it's not you then it's not going to work.

"It's great to have big see bands like Avatar in their costumes headbanging together.
"But then I saw Rage Against the Machine with just a single light and a red star backdrop and it was one of the best live shows I've ever seen."
Asked if metal needs the mainstream, Mark replied:
"I would love to see some of the commercial advantages that come with the mainstream, but then those things tend to be a flash in the pan. We've built our audience up gradually through word-of-mouth and that approach helps you have a passionate, loyal fanbase and real longevity."
Asked whether "we need to dump the stereotype of what rock and metal fans should look like," Tremonti replied:
"I think there's still a lot to be said for that guy who works all week, then wears his metal shirt and leather jacket like a uniform to a gig.

"I think diversity is the main thing we've got to strive for.

"When we started out it was largely guys in baseball caps, but now we have an audience that covers everyone - from metal dudes in their denim and leather to guys in their work shirts with their kids."