Matt Bellamy's Son Is Starting a Band With Trent Reznor's Kids!
Nine Inch Muse?
jomatami
Ultimate Guitar

jomatami
UG News editor since early 2013. King Crimson fan. I handle the 'news' around here.
Posted May 19, 2017 11:31 AM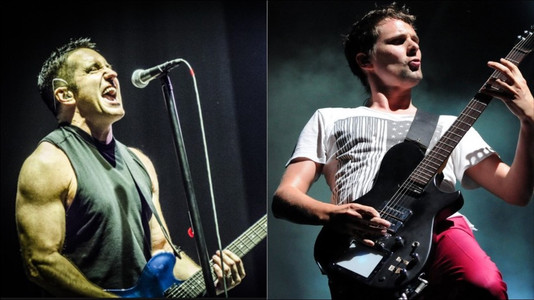 Muse frontman Matt Bellamy revealed his son Bingham is set to form a band with Nine Inch Nails mastermind Trent Reznor's kids, saying on Beats 1 (via Total Guitar):
"My son's going to go to a new school with Trent Reznor's kids, which is pretty amazing.

"I'm so blown away that my kid's gonna get in a band with Trent Reznor's kids at some point, that's amazing.

"He's down. I can't remember who suggested it first actually, but yeah, it's going to happen. Or [they could become] film composers - who knows?"