Matt Skiba: I Emulate a Lot of Tom DeLonge's Tones From Older Material Because That's Blink
"Tom and I are friendly acquaintances - he has always been very nice to me."
jomatami
Ultimate Guitar

jomatami
UG News editor since early 2013. King Crimson fan. I handle the news around here.
Posted Jul 15, 2017 01:26 PM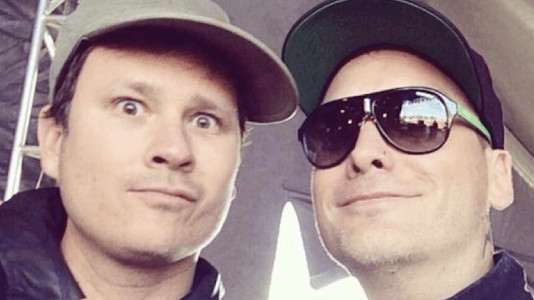 Guitarist Matt Skiba discussed his guitar tone for Blink-182, telling Music Radar:
"Blink has a tone. We emulate a lot of Tom [DeLonge]'s tones from the older Blink stuff, because that is Blink.

"It needs to be a new thing and have its own life but it also has to hark back to the old stuff and the feel with the older songs.

"I feel like it is two different bands. It is called the same thing, but luckily I'm here. I don't mean that in a snide way at all.

"Tom and I are friendly acquaintances - he has always been very nice to me - I am just saying that on my own I am very proud and happy to be here."
Focusing on the guitar tone of the band's latest album "California," Matt noted:
"For tones, [producer John Feldman] has a team of people at the studio. There's the A room where John is and a B and a C room where someone is editing, and then there is the live room.

"I would be in the B room going through guitar stuff. Me and our friend Zack would have a guitar, or me and Mark would have a guitar just adding little bits. John is very hands-on with everything, but he has his ninjas in waiting for tone and editing."
Asked whether there was "any crossover between your studio gear and what you use on tour," Skiba replied:
"The stuff I used in the studio for Blink is the stuff that I'm using on tour. I also brought in a couple of my Alkaline Trio amps: a Bogner Shiva and a Fender Super-Sonic.

"We used the Super-Sonic a lot on 'California.' It's a really strong, beautiful, warm, crisp amp. You can hear the notes, but it sounds big. We used that in a lot of choruses.

"For Trio and Blink, I have two different guitar setups and two different guitar tones."